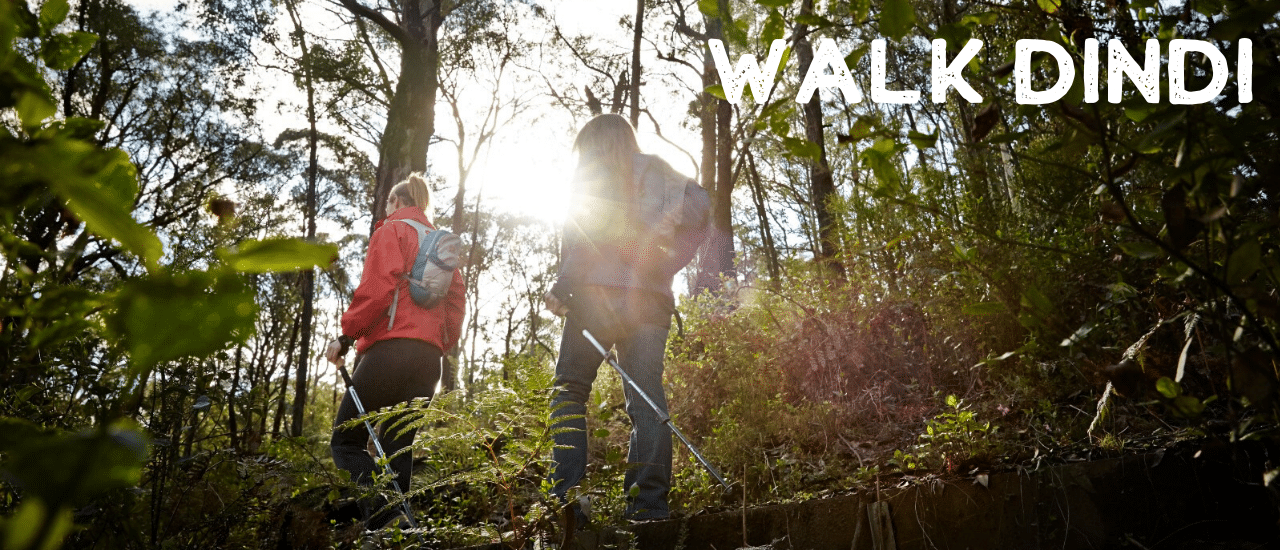 One of the best ways to enjoy this unique region is on foot.
In summer, the snow trails of Melbourne's closest winter playground, Lake Mountain Alpine Resort offer spectacular mountain views. Explore lush fern gullies in the Yarra Ranges National Park and Marysville State Forest. Enjoy sweeping lake views at Lake Eildon National Park and take in the panorama of Melbourne's skyline from Kinglake National Park. Experience the breathtaking vistas from the summit of the Cathedral Range. And that's just for starters…
From a gentle stroll to a challenging overnight hike, there are a myriad of walks and trails to suit all ages and levels of fitness here in Murrindindi.
-- Top Walks --
* Beauty Spot Nature Trail,
Marysville State Forest
* Blowhard Spur Track,
Lake Eildon National Park
* Cook Point to High Camp Circuit Hike,
Lake Eildon National Park
* Kalatha Giant Tree,
Toolangi State Forest
* Keppel Lookout Trail,
Marysville State Forest
* Lake Mountain Summit Trail,
Marysville State Forest
* Lyrebird Circuit,
Kinglake National Park
* Michaeldene Trail,
Marysville State Forest
* Murrindindi River Walk,
Murrindindi Scenic Reserve
* Mount Everard Circuit
Kinglake National Park
* Mount Torbreck Summit Walk,
Rubicon State Forest
* Myrtle Gully Circuit,
Toolangi State Forest
*Red Hill Trail,
Marysville State Forest
* Rubicon Historic Area Aqueduct Walk,
Rubicon Historic Area
* South Jawbone Walk,
Cathedral Range State Park
* Toolangi Sculpture Trail,
Toolangi State Forest
* Tanglefoot Loop,
Toolangi State Forest
* Wilhelmina Falls Walk
Murrindindi Scenic Reserve
* Wirrawilla Rainforest Walk,
Toolangi State Forest
* Yea River Walk,
Toolangi Bushland Reserve