Discover the Kinglake Ranges. Delicious local produce, fine wines, stunning walks and waterfalls - and all only 50 minutes from Melbourne!
The Kinglake Ranges are situated a little more than 50kms north-east of Melbourne. The area is surrounded by some 22,000 hectares of national parkland. Kinglake National Park is the largest, and closest national park to Melbourne, making it an ideal spot for a day trip or a weekend getaway. With stunning waterfalls, an abundance of wildlife, secluded camping spots and plenty of walking tracks to explore, it's a slice of nature with a sprinkle of serenity.
BOLLYGUM ADVENTURE PLAYGROUND
Bollygum Park in Kinglake, is a magical playground based around the award winning children's book Bollygum by Garry Fleming.This two and a half acre wonderland features a climbing wall, monkey bars, rope bridges, flying fox, wave slide, bird nest swings, dual metal slide and and an architecturally designed skate park, all set within gorgeous bushland.
WIRRAWILLA RAINFOREST WALK
The Wirrawilla Rainforest Walk in the Toolangi State Forest, takes in the sounds and scents of the rainforest. The environment is cool, damp and characterised by Myrtle Beech and Sassafras trees. The boardwalk circuit is approximately 2km in length, so a great one for families with little ones in tow. A grade 2 walk, it's suitable for most ages and fitness levels. It's even fur family friendly!
Lady Stonehavens Lookout is located within the Frank Thomson Reserve, northwest of the Kinglake township. The reserve sits on a hill in Victoria and has an elevation of 630 metres, offering wonderful views of Melbourne's skyline rising from the southern plains and the rolling hills of the Yarra Valley to the east.
Philip Lobley Wines nestled in the upper reaches of the Yea Valley (bordering the Kinglake National Park), just 90 minutes drive from Melbourne – but far enough away to warm the soul; is a boutique winery that heightens your senses.
The Lobley family established their close-planted vineyard in 1995. Philip and Lyn offer salt of the earth hospitality in their rustic winery-cum-warehouse, overlooking a tranquil lake teeming with birds, fish and a backdrop of undulating bush and paddocks. The popular pizza terrace is currently under renovation and will launch in Spring/Summer 2022.
Located within the misty valleys of Glenburn, Philip Lobley Wines produce handcrafted small batch wines which are a true reflection of the terroir, consisting of consisting of Sauvignon Blanc, Chardonnay, Pinot Noir, Merlot, Shiraz and Cabernet Franc
The high-density vineyard is self-sustaining with no artificial inputs. Sustainability and environmental consciousness are ethical values on which the vineyard is based. The wines undergo wild yeast fermentation and are not filtered or fined. This results in our wines showing a unique character. Being all-natural these wines are vegan friendly.
Open by appointment – come, sit, relax and reconnect with nature, whilst enjoying the Estate made wines. Tastings with winemaker Philip are also available.
The Kinglake Market has a variety of stalls, a great scenic country location and something for all ages.
You will find fresh fruit and vegetables, chutneys, jams, relishes, soaps, candles, hot and cold food, both sweet and savoury, wines, crafts, a variety of handmade giftware, plants, quilts, cheese, meat, breads, great coffee and much more. Children's activities vary every month.
They do all the research to ensure that only quality products are available for you.
Held at the Kinglake Community Centre, 436 Whittlesea-Kinglake Road, Kinglake, there are stalls indoor, under verandahs and outside. Ample parking is available at the Kinglake Football grounds, just across the road and the venue is close to Kinglake National Park, with its walks and waterfalls, Bollygum Children's Park and only 5 minutes from the Kinglake Township with supermarket, bakery, cafes, pub and more.. March and December dates may vary due to public holidays.
Visit the website for details.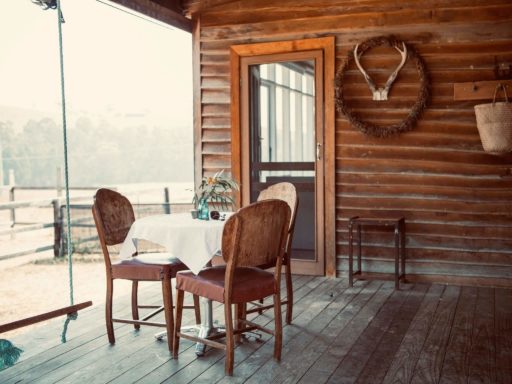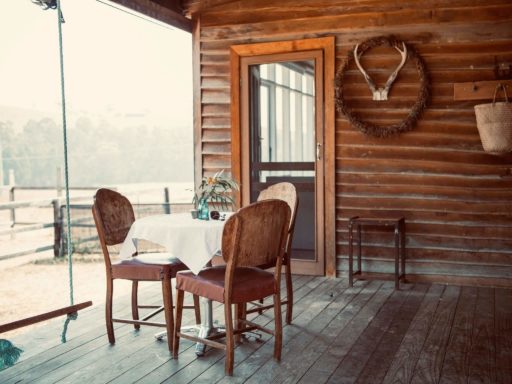 Eight Acre Paddock is located on Taungurung Country in Glenburn, just an hour and a half drive, north east of Melbourne. With nothing but the noise of nature, and space to recharge and revitalise. Surrounded by 40 acres of rambling paddocks, bushland and with a creek bordering the entire property. Come and stay, its quiet here.