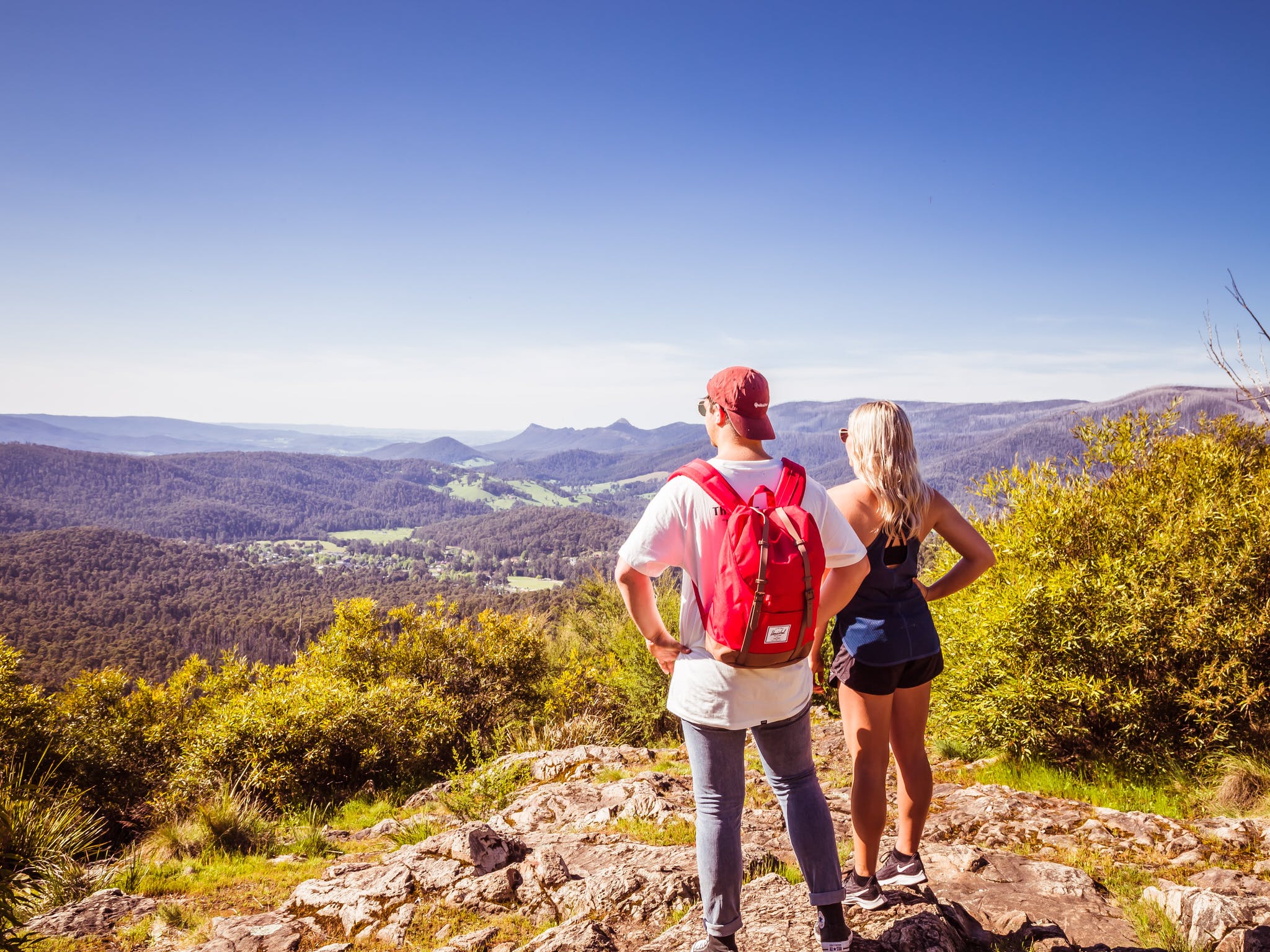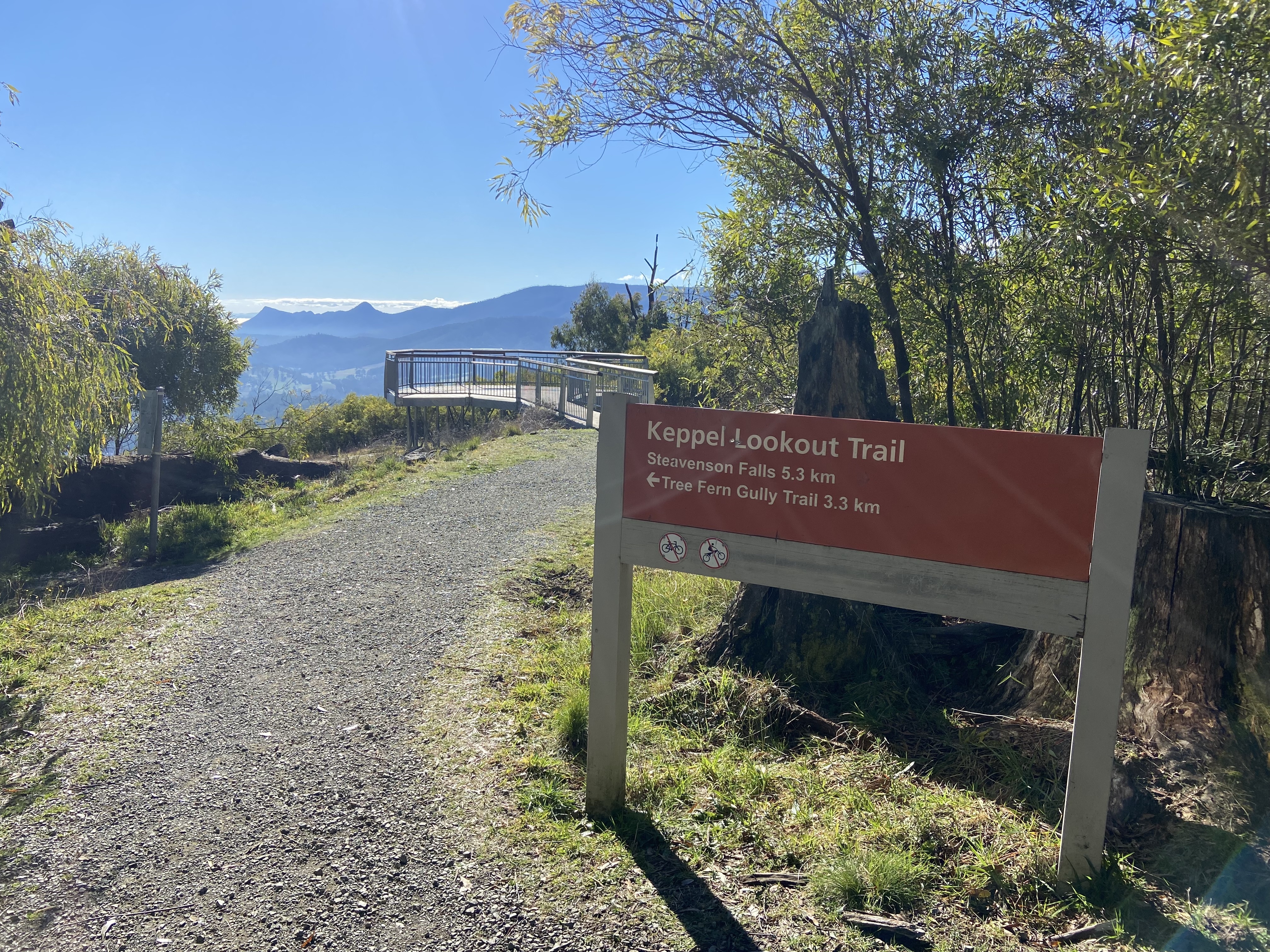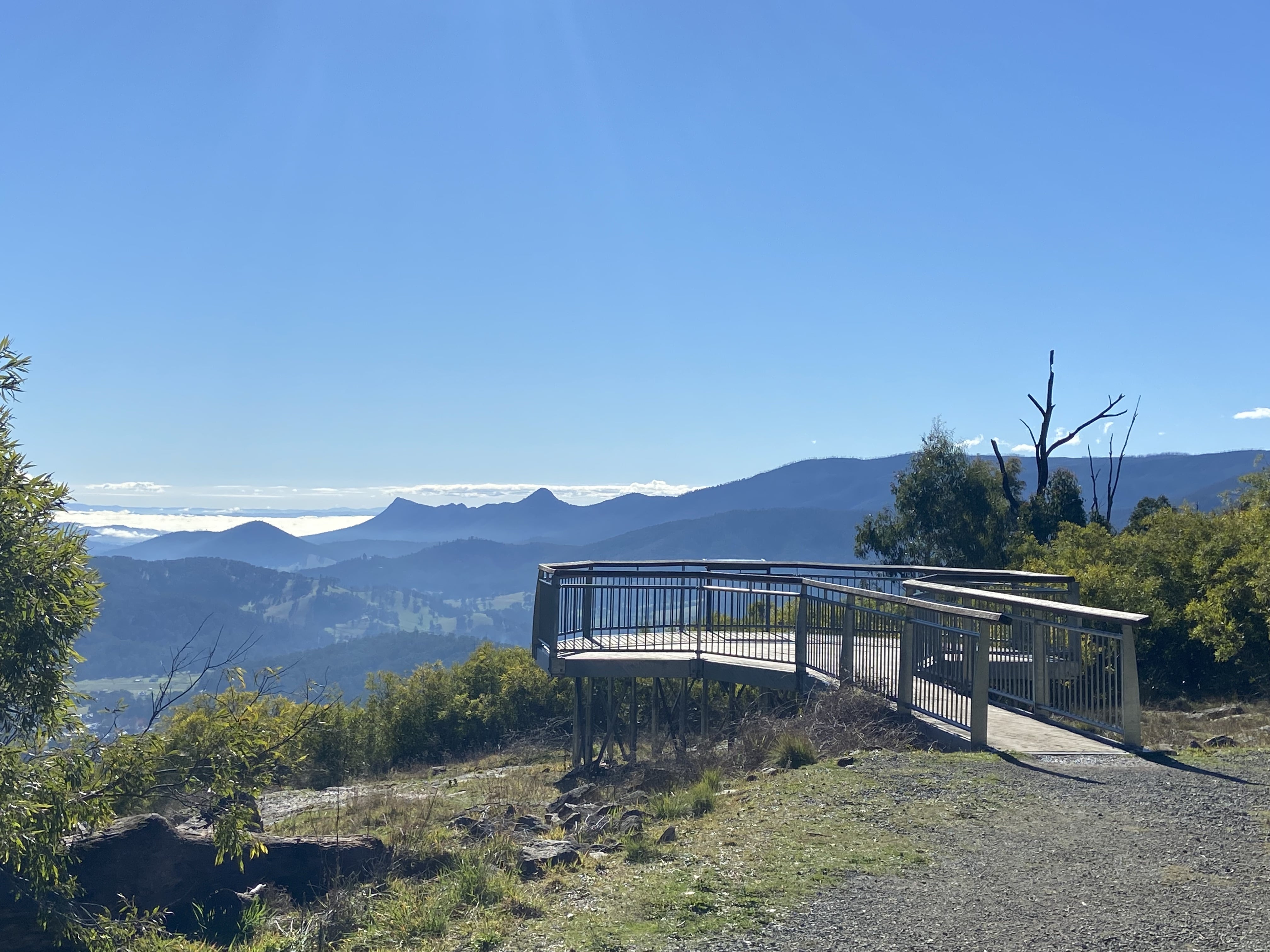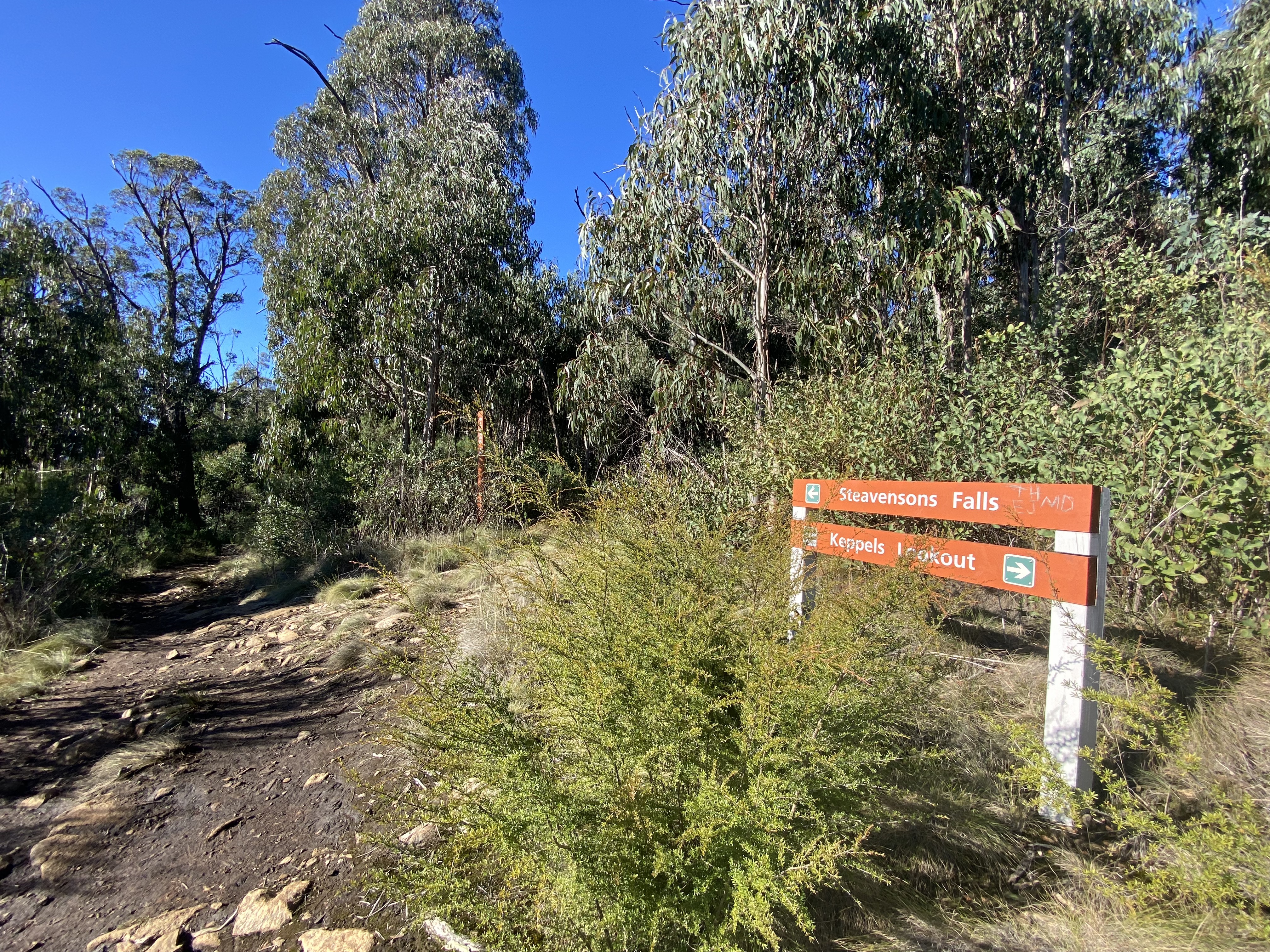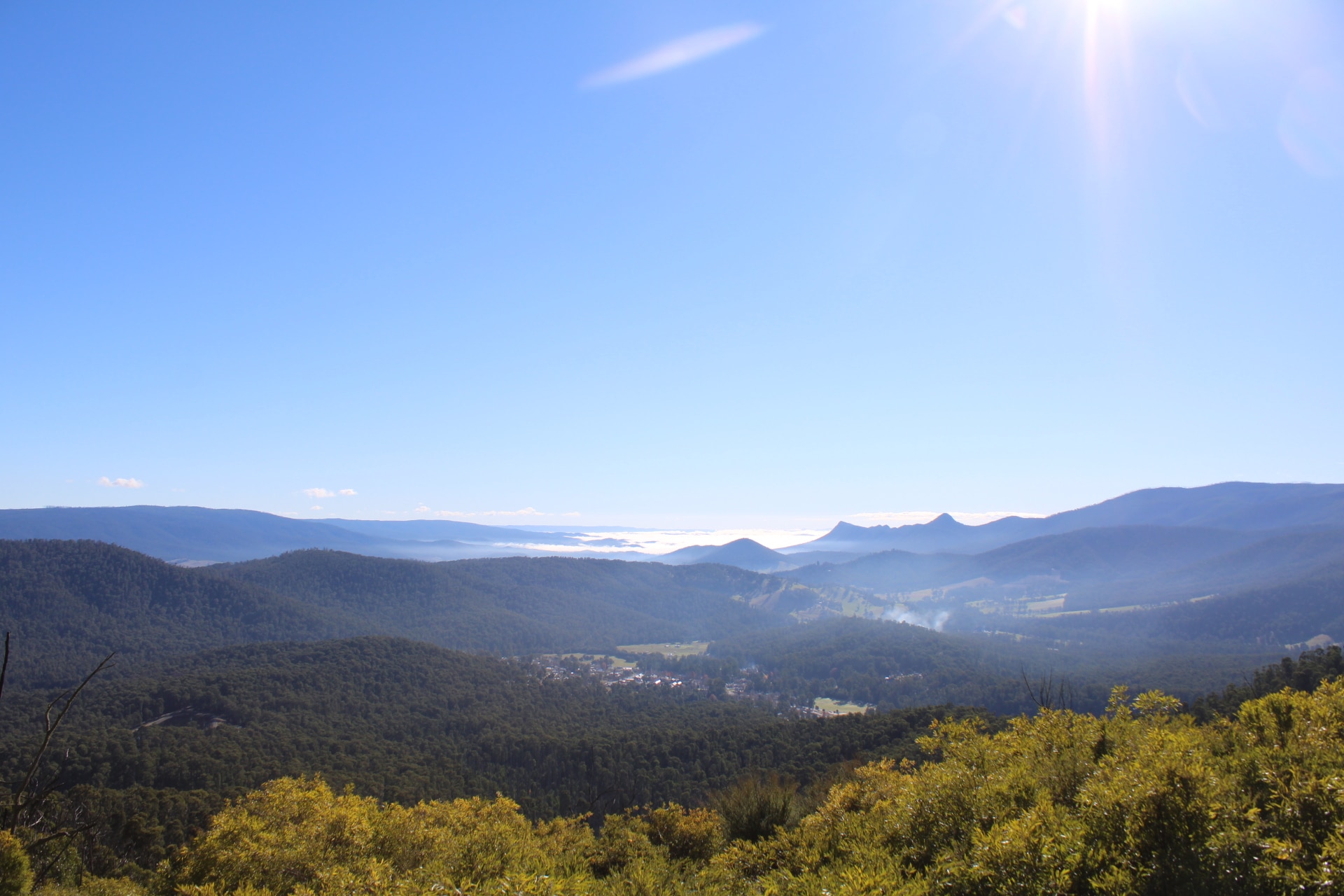 This is one of those spots that pops up in most photoshoots in the area and it's easy to see why. As you stand on the viewing platform, below you'll spy Marysville and the inspiring peaks of the Cathedral Ranges (a hiking spot for your next trip), and the Black and Blue Ranges.
The view over Marysville and to the Cathedral Ranges is breathtaking and it's a spot that's lucky enough to get snow in winter at times, adding to the magic. It's also a great place to refuel at the suitably scenic picnic bench.
There are two options to get up here - a strenuous hike following the 11km Keppel Lookout Trail Circuit from the valley below which can be linked with Steavenson Falls and Tree Fern Gully Trail , or you can drive and take Paradise Plains Road from Marysville and then the unsealed Keppel Lookout Road to the car park 20 metres from the lookout.