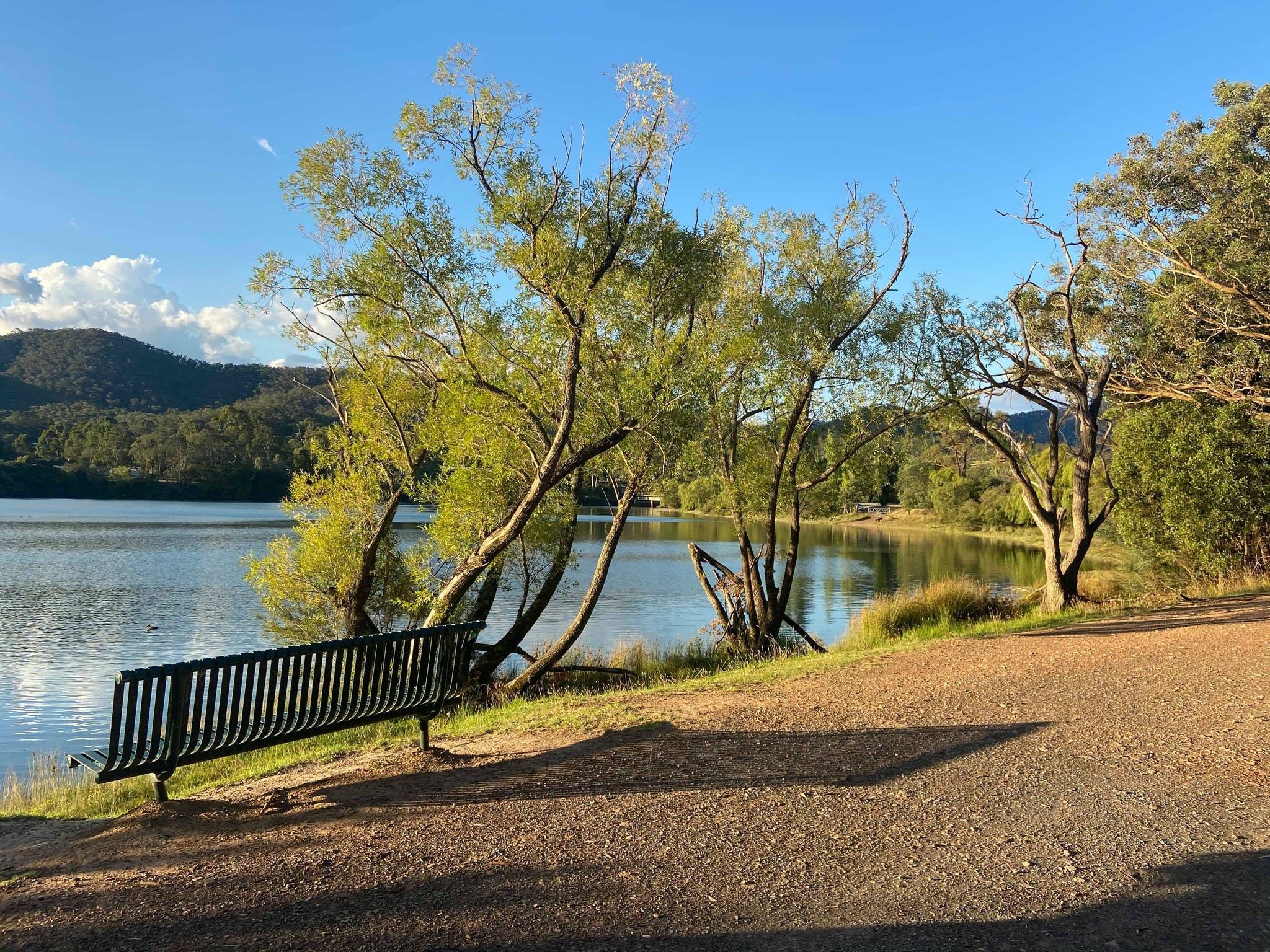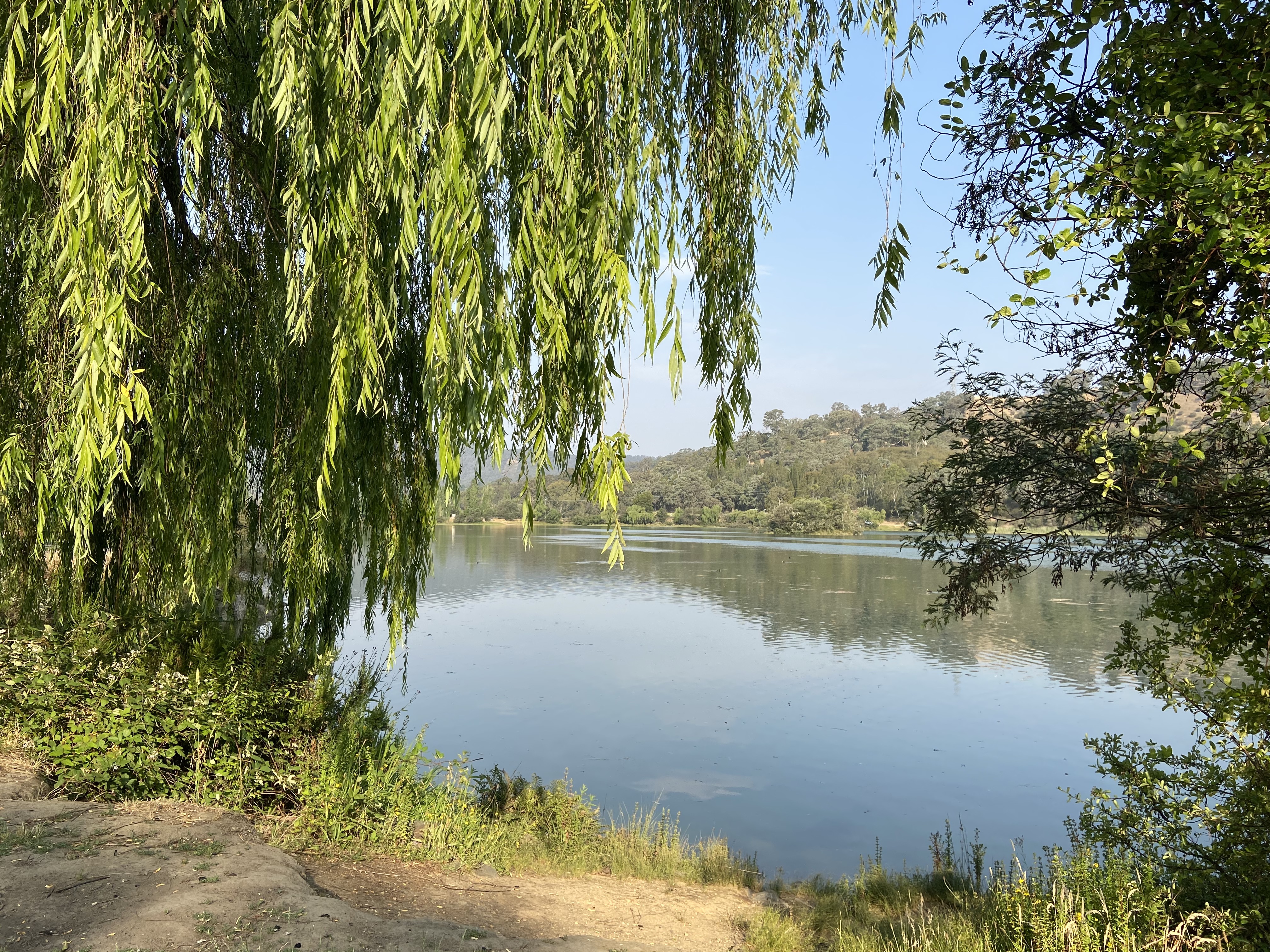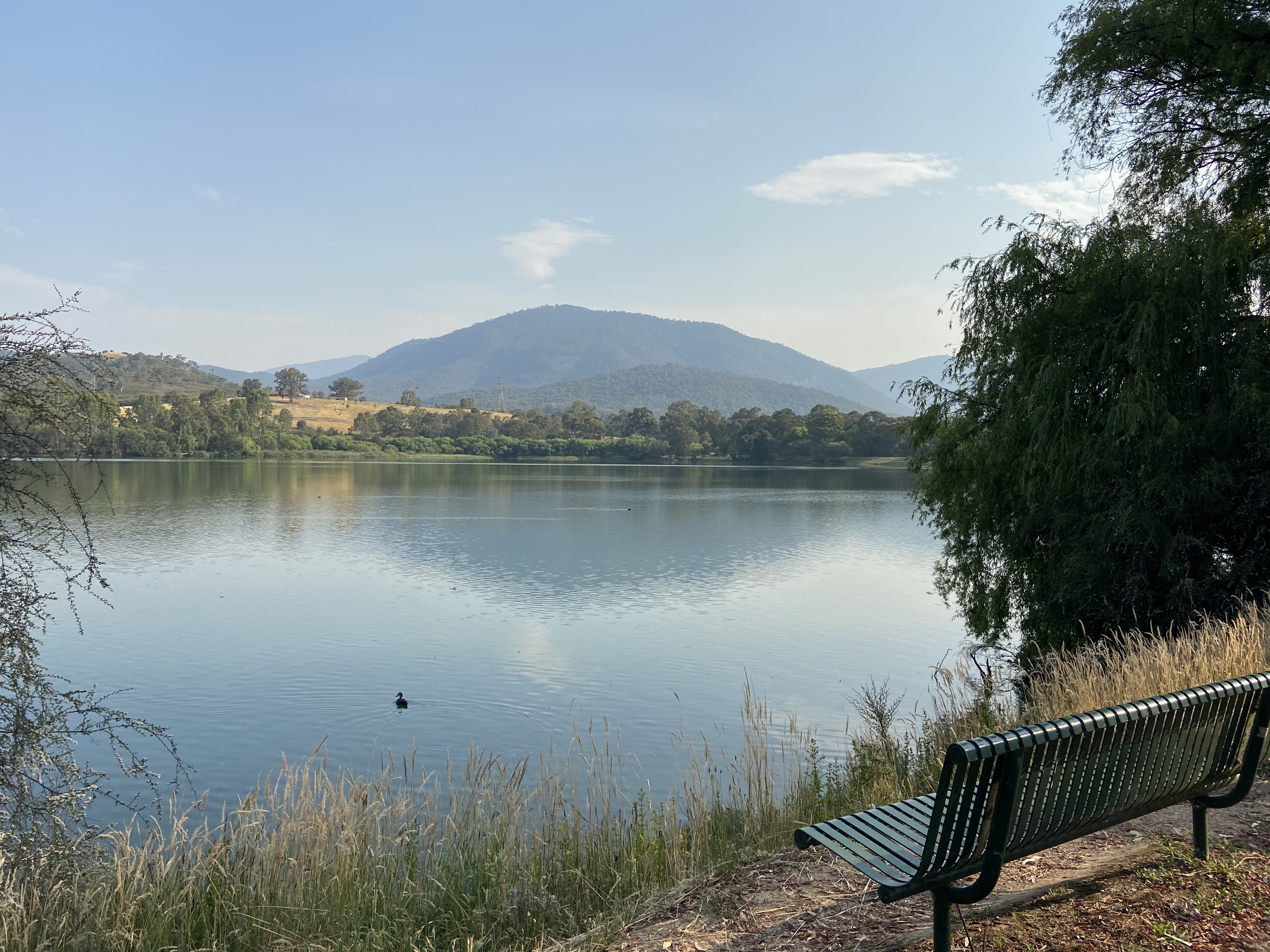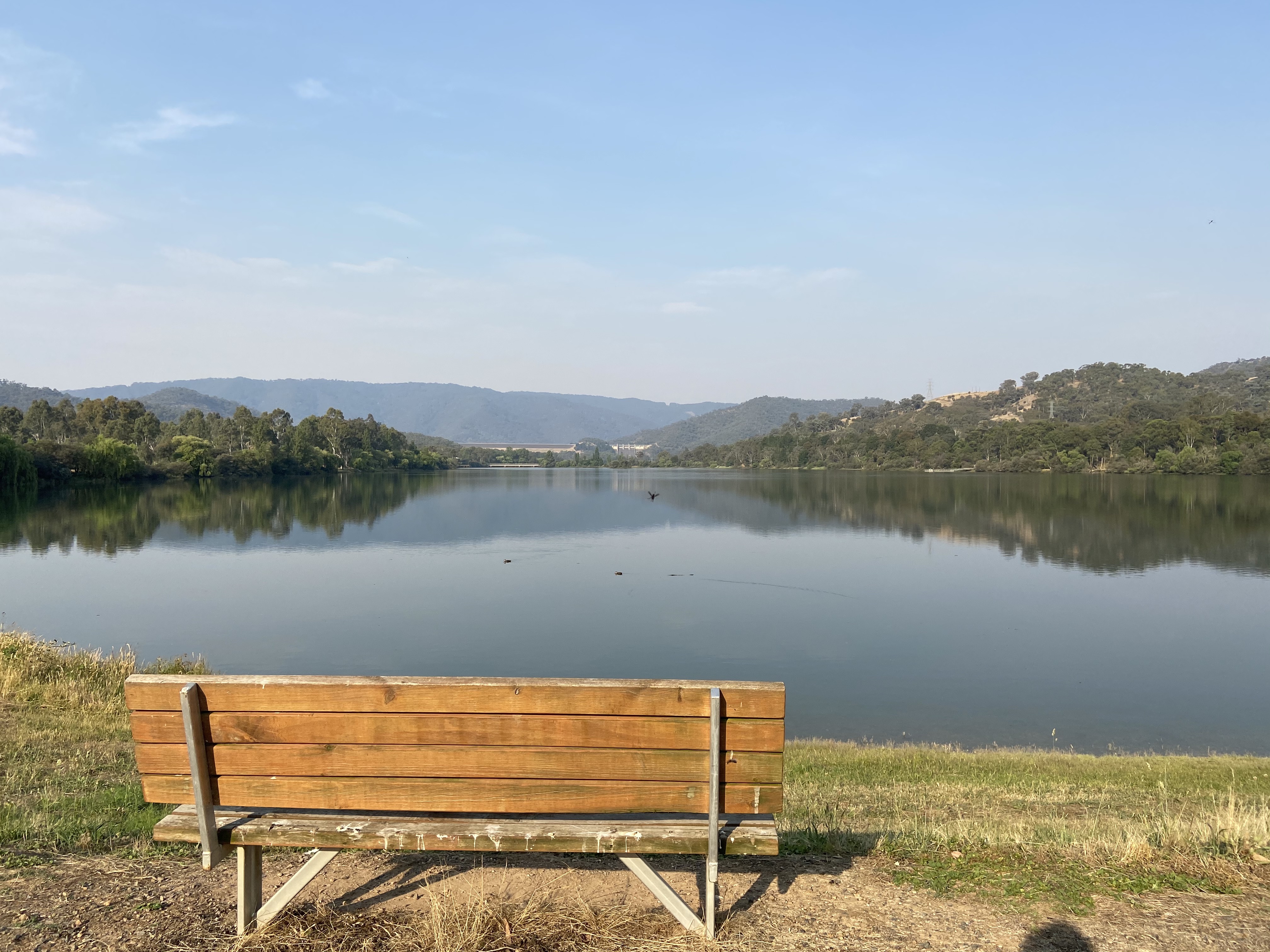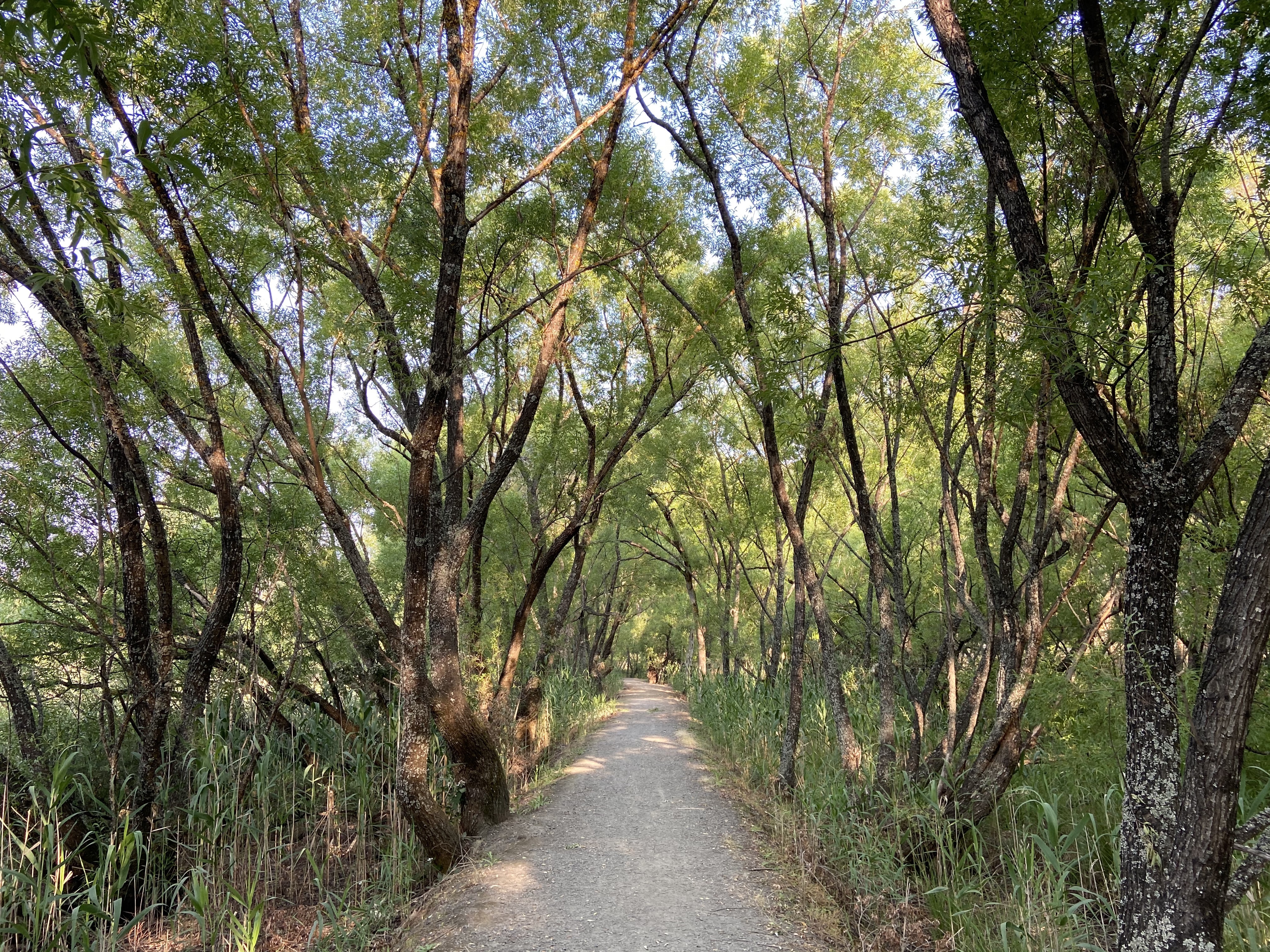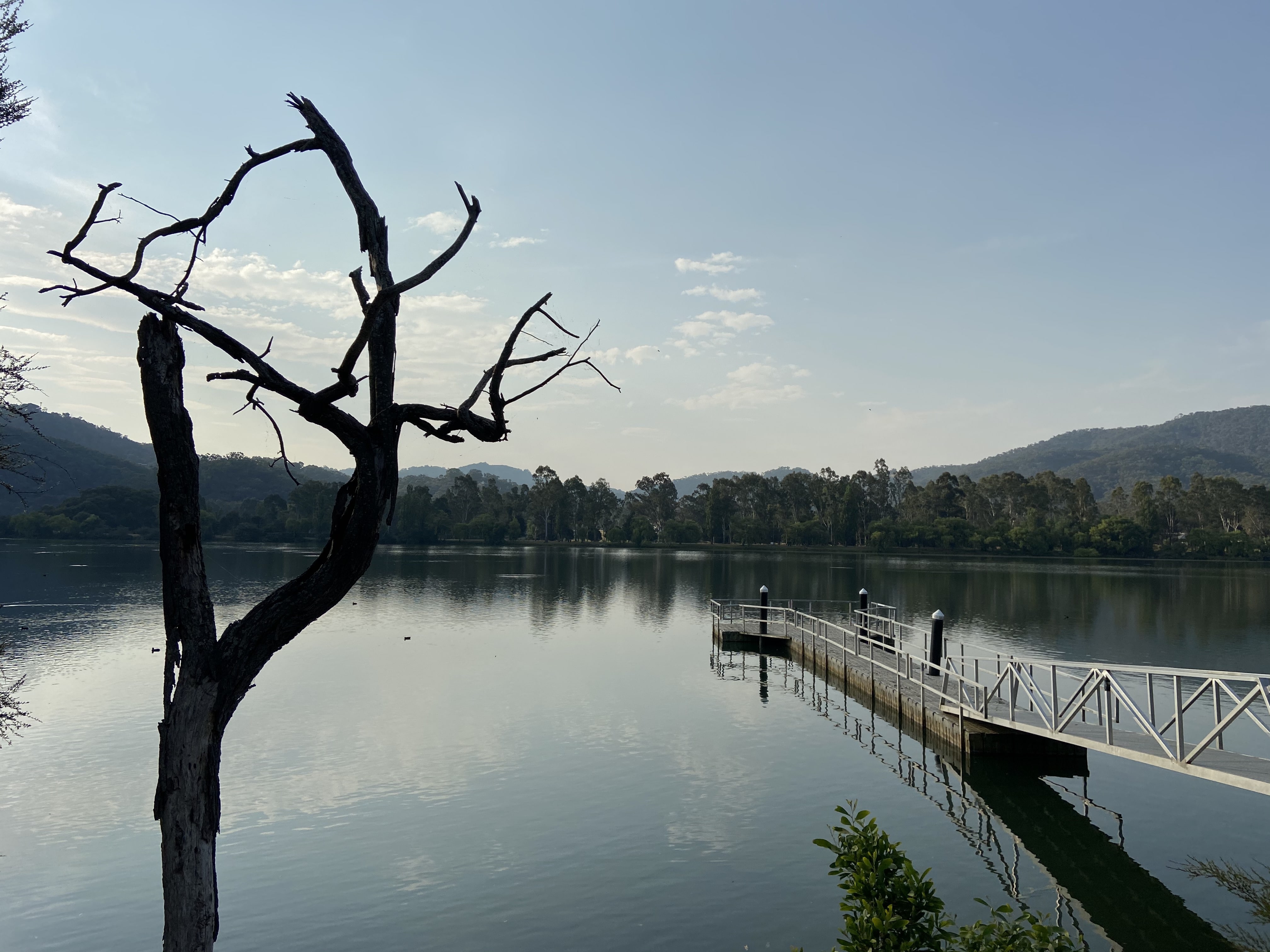 The Eildon Pondage Walk is a flat and easy to navigate walk around the lower pondage, including over the lower pondage wall. It is a perfect walk for beginners or those with little ones in tow and what's more, the pathway is also a popular cycle loop.
The circuit starts from the Eildon Lions day visitor area car park, but you can jump onto the trail from almost any of the pondage visitor areas along the waterfront.
Start by walking along Riverside Drive, following the path all the way to end of the road. Cross the Eildon Pondage Power Station over the Goulburn River and follow the Futurefish Eildon Fishing trail past a series of seating benches and fishing spots. On your circuit you'll find plenty of Instagram worthy shots as you will pass two picturesque jetties and cross over the Goulburn Valley Highway Bridge overlooking the Eildon Dam Wall in the distance.