Discover the Kinglake Ranges. Delicious local produce, fine wines, stunning walks and waterfalls - and all only 50 minutes from Melbourne!
The Kinglake Ranges are situated a little more than 50kms north-east of Melbourne. The area is surrounded by some 22,000 hectares of national parkland. Kinglake National Park is the largest, and closest national park to Melbourne, making it an ideal spot for a day trip or a weekend getaway. With stunning waterfalls, an abundance of wildlife, secluded camping spots and plenty of walking tracks to explore, it's a slice of nature with a sprinkle of serenity.
BOLLYGUM ADVENTURE PLAYGROUND
Bollygum Park in Kinglake, is a magical playground based around the award winning children's book Bollygum by Garry Fleming.This two and a half acre wonderland features a climbing wall, monkey bars, rope bridges, flying fox, wave slide, bird nest swings, dual metal slide and and an architecturally designed skate park, all set within gorgeous bushland.
WIRRAWILLA RAINFOREST WALK
The Wirrawilla Rainforest Walk in the Toolangi State Forest, takes in the sounds and scents of the rainforest. The environment is cool, damp and characterised by Myrtle Beech and Sassafras trees. The boardwalk circuit is approximately 2km in length, so a great one for families with little ones in tow. A grade 2 walk, it's suitable for most ages and fitness levels. It's even fur family friendly!
Lady Stonehavens Lookout is located within the Frank Thomson Reserve, northwest of the Kinglake township. The reserve sits on a hill in Victoria and has an elevation of 630 metres, offering wonderful views of Melbourne's skyline rising from the southern plains and the rolling hills of the Yarra Valley to the east.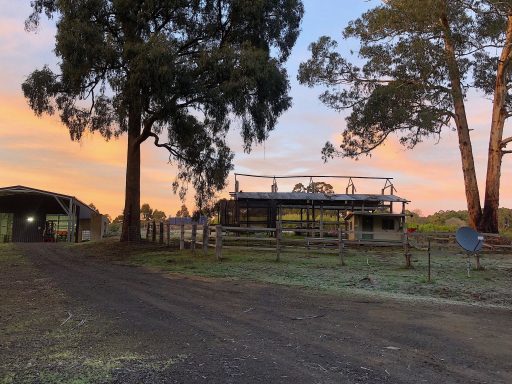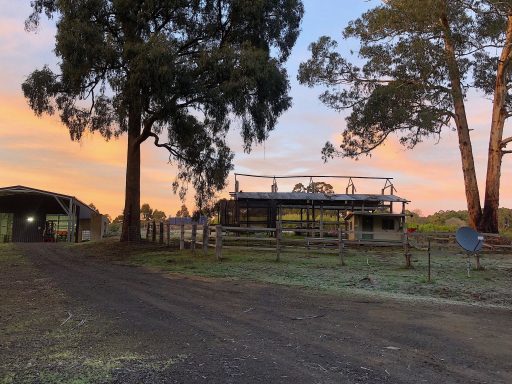 Single malt whisky distillery.
All the whisky is made in Kinglake, from scratch. Kinglake Distillery are in close contact with the whisky from the moment they grind the malt until the new spirit finally fills the barrel.
The foundation of exceptional whisky is water. The single malt is made from a mountain stream rising on the distillery property. It's natural, pure and totally unfiltered.
Kinglake Distillery want to know the provenance of everything that goes into the whisky. 80 per cent of the barley is farmed and malted in New South Wales and each grower is known to us personally.
Bourbon, port and sherry barrels are all individually re-coopered to our requirements. Smaller casks are perfectly suited to ageing conditions in the Kinglake Ranges. Kinglake Distillery are also experimenting with local native timbers.
The2500 litre copper pot-still was handmade by Tasmania's premier still-maker Knapp Lewer. It was engineered to produce the heavy, flavourful spirit we're looking for.
Kinglake Distillery off-grid whisky distillery was specially designed to take advantage of its rural location.
Eucalypt-dominated vegetation disperses fine drops of volatile oil into the atmosphere. The oil drops increase the risk of fire, perfume the air and scatter the blue light rays of the spectrum.
Kinglake Distillery ferments are long and washbacks are left open to the local pollens and yeasts.
The Kinglake Market has a variety of stalls, a great scenic country location and something for all ages.
You will find fresh fruit and vegetables, chutneys, jams, relishes, soaps, candles, hot and cold food, both sweet and savoury, wines, crafts, a variety of handmade giftware, plants, quilts, cheese, meat, breads, great coffee and much more. Children's activities vary every month.
They do all the research to ensure that only quality products are available for you.
Held at the Kinglake Community Centre, 436 Whittlesea-Kinglake Road, Kinglake, there are stalls indoor, under verandahs and outside. Ample parking is available at the Kinglake Football grounds, just across the road and the venue is close to Kinglake National Park, with its walks and waterfalls, Bollygum Children's Park and only 5 minutes from the Kinglake Township with supermarket, bakery, cafes, pub and more.. March and December dates may vary due to public holidays.
Visit the website for details.
Cheeky Fox Retreat offers a relaxing getaway for groups of up to 10 people. Situated on 50 private acres with spectacular mountain views, the property is perfect for a relaxing weekend away, a team planning session, or as a space for artists to work including craft groups and musicians.
The Retreat is a large six-bedroom home, five of which contain both a queen and a single bed, with a king size bed in the master bedroom, Cheeky Fox Retreat is perfect for large groups to comfortably spread out while still feeling like a cosy, country farmhouse. Features include a large living space, boardroom/formal dining room, award winning kitchen, library, private cinema and music studio.
Outside, guests have exclusive access to the swimming pool with its stunning views, the house grounds and over two kilometres of private bush tracks to explore.
The surrounding area of the Kinglake Ranges provides guests the opportunity to explore the majestic Kinglake National Park, including park highlights such as Masons Falls and Wombelano Falls or to participate in biking and treetop experiences offered by Kinglake Forest Adventures. Local tourist destinations are also within easy reach, including the historic Kinglake Pub and the Yarra Valley wineries.