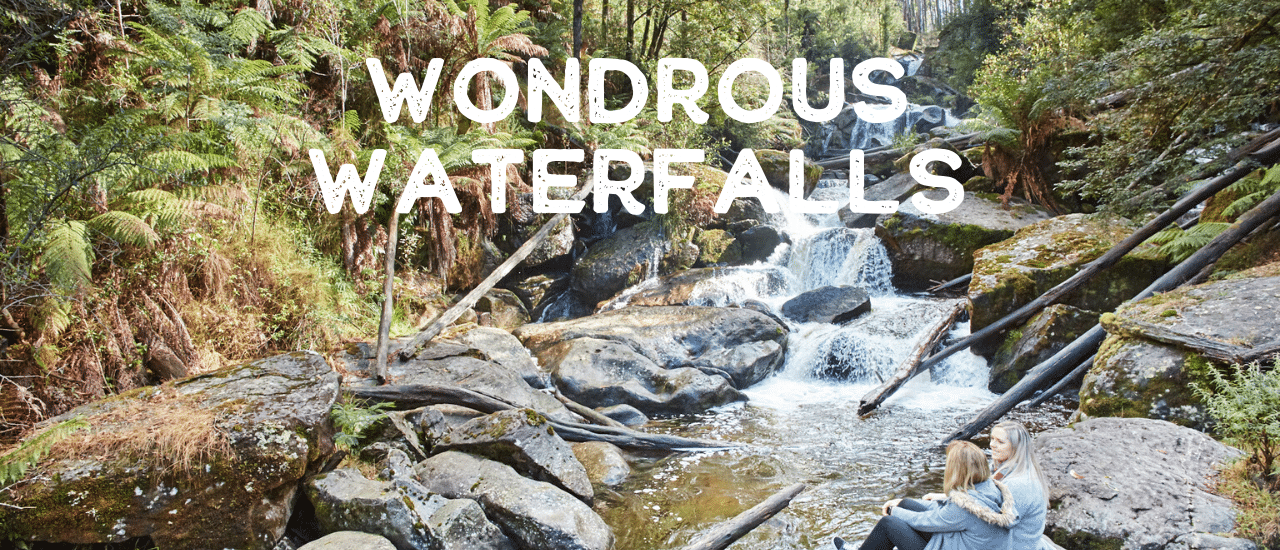 Dozens of spectacular waterfalls are dotted throughout the Murrindindi region, each with a character and timeless beauty of its own. Some are easily accessible via a short stroll while others call for a little more effort to reap the rewards.
Well worth a visit are the renowned Steavenson Falls at Marysville, the cascades along Lady Talbot Drive and the peaceful Cora Lyn Falls near Cambarville. Lucky visitors will see lyrebirds at Masons Falls at Kinglake or take in the view from the platform at the impressive single long drop at Snobs Creek Falls on the way to Eildon.
Did you know? Steavenson Falls in Marysville are floodlit at night. An easy 700 metre walk will take you to an awe-inspiring view of one of Victoria's highest waterfalls. Plummeting 84 metres, the falls have been a favourite since the 1860s.