The Eildon Pondage Walk is a flat and easy to navigate walk around the lower pondage, including over the lower pondage wall.  It is a perfect walk for beginners or those with little ones in tow and what's more, the pathway is also a popular cycle loop.
The circuit starts from the Eildon Lions day visitor area car park, but you can jump onto the trail from almost any of the pondage visitor areas along the waterfront.
Start by walking along Riverside Drive, following the path all the way to end of the road. Cross the Eildon Pondage Power Station over the Goulburn River and follow the Futurefish Eildon Fishing trail past a series of seating benches and fishing spots. On your circuit you'll find plenty of Instagram worthy shots as you'll pass two pituresque jetties and cross over the Goulburn Valley Highway Bridge overlooking the Eildon Dam Wall in the distance.
The lower pondage area is a perfect location to stop, relax, enjoy a BBQ and take a lovely walk. The northern side of the lower pondage is close to the main shopping area of Eildon and home to the large Lions BBQ Picnic Area, toilets, undercover and outdoor seats and tables, as well as a children's playground.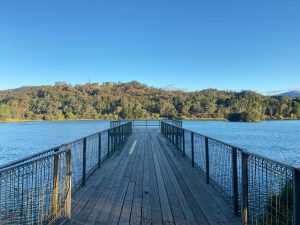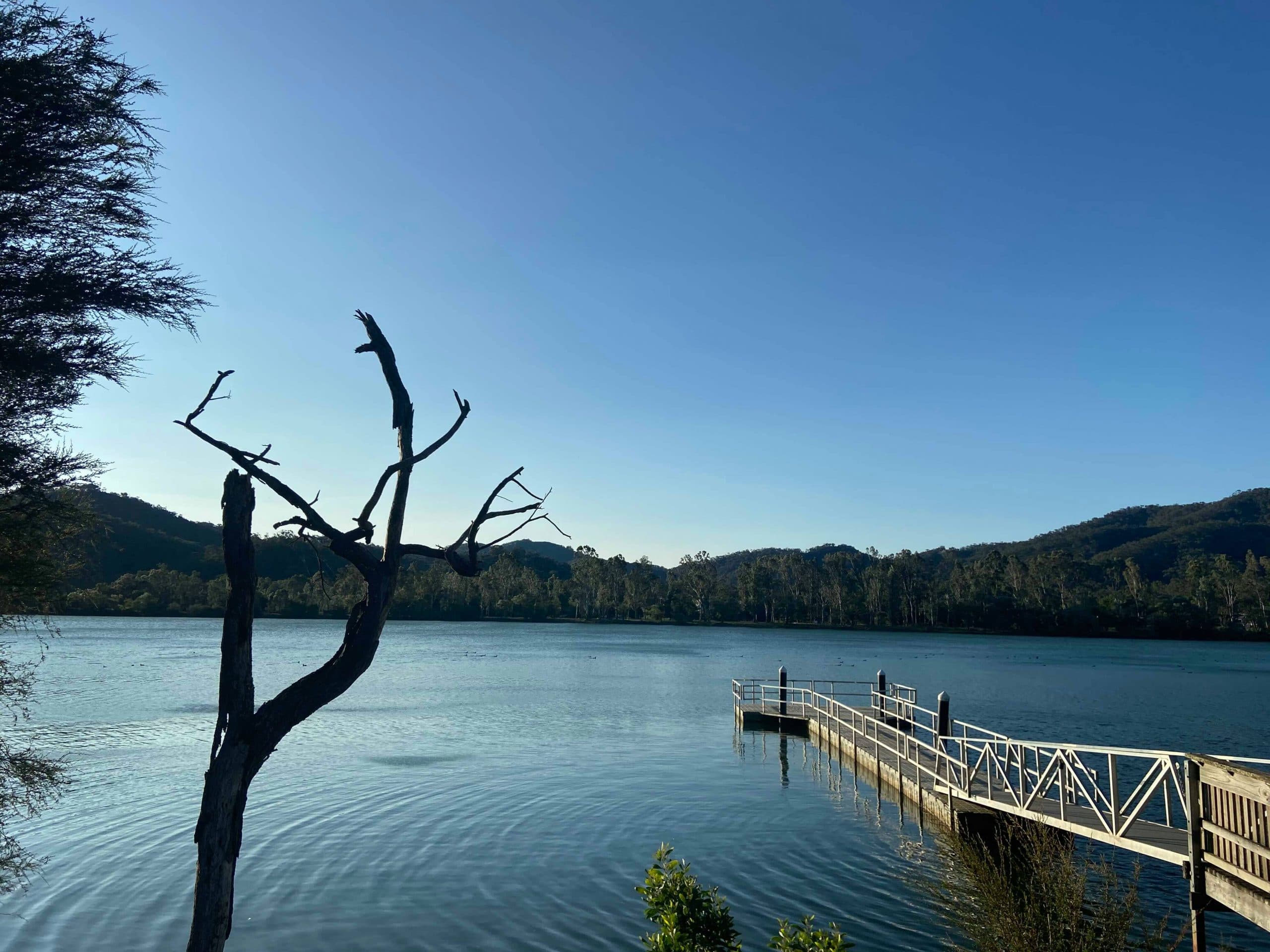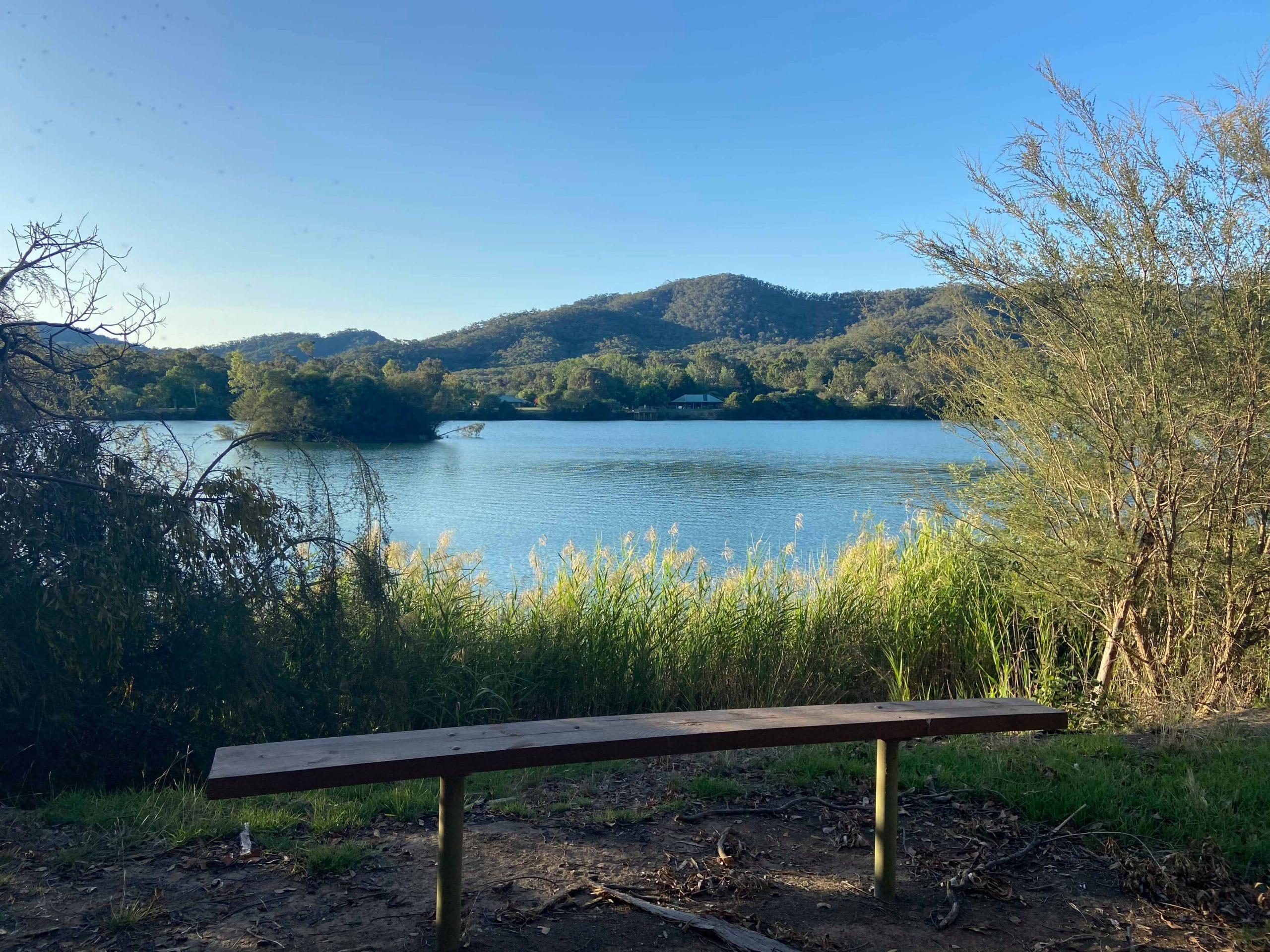 -- FAST FACTS --

Approx. 40 minutes, circuit of the entire 6km track
Approx. 15 minutes, ride at a moderate pace
Difficulty - easy, gravel track
Note: Boating is not allowed on Eildon Pondage, which is just below the dam wall at Eildon. Nevertheless, it is one of the most heavily fished waters in the state and is an ideal family spot. This water is regularly stocked with trout from the nearby Snob's Creek Hatchery.
Top tip: Throw your fishing rod in the car and be sure to cast a line after your walk!