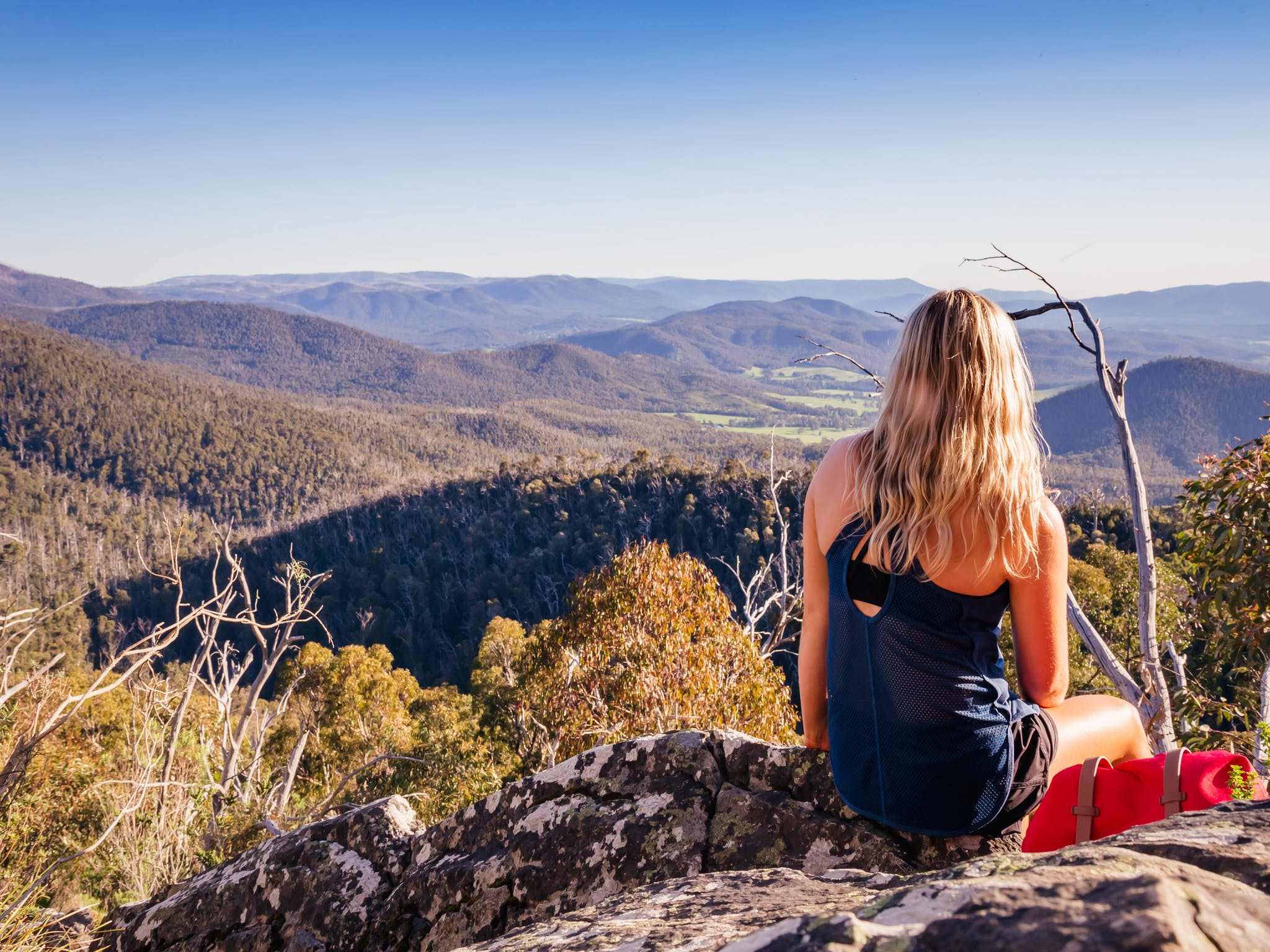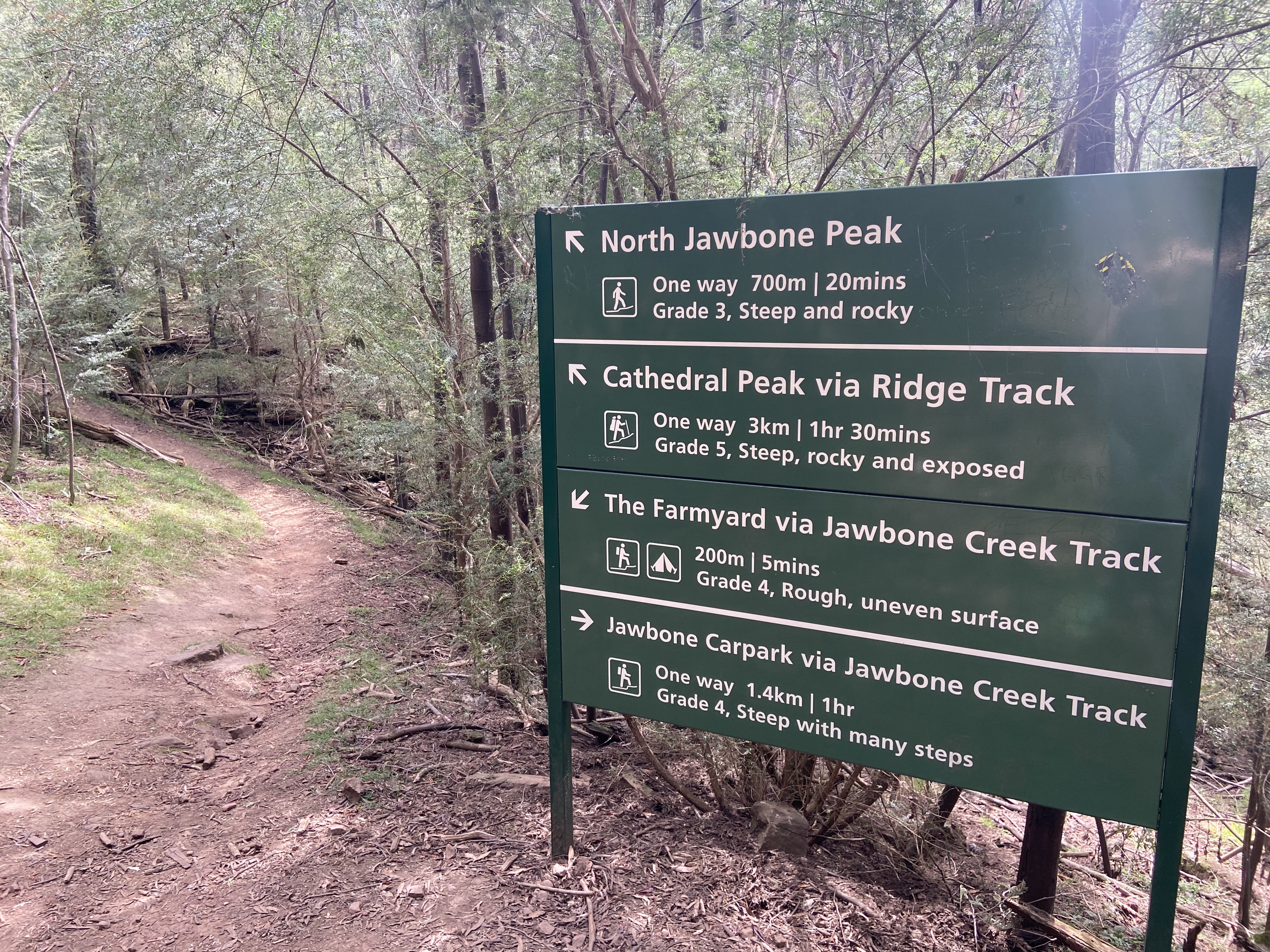 North Jawbone Peak is located in the Cathedral Range State Park and can be accessed by 3.7km grade 3 return hike from the Jawbone Car Park.
Follow the Jawbone Creek Track from the car park until you reach the North Jawbone Track which will lead you to the peak for some amazing views of the ridge-line and Sugarloaf Peak in the distance.
It has some short steep sections and a few obstacles; some bushwalking experience recommended.