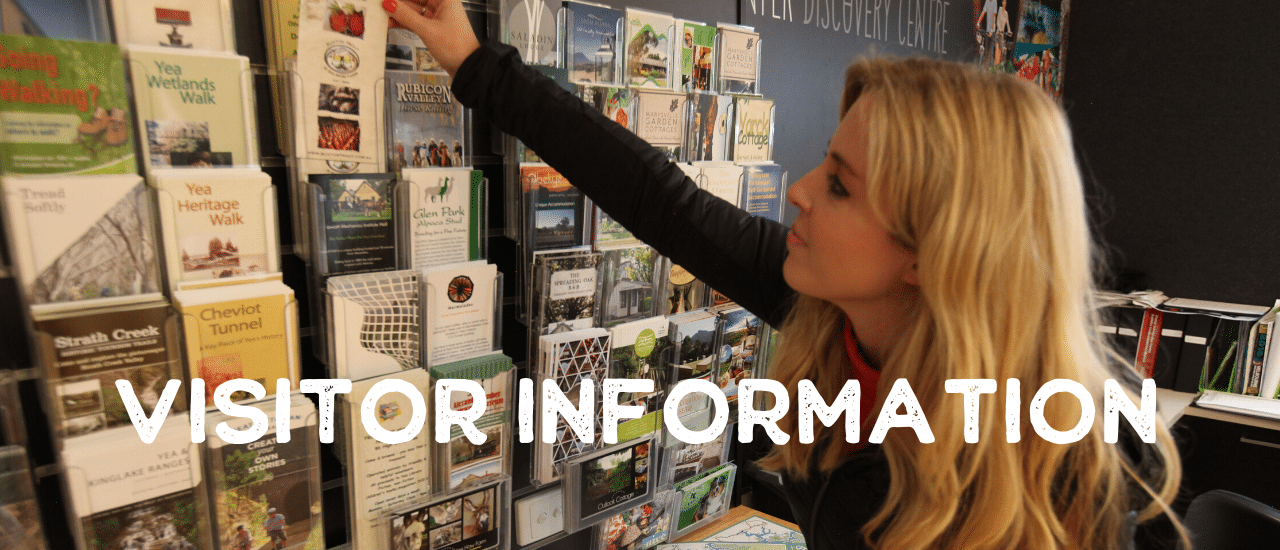 Wherever you go across the region, be sure to drop by one of our local visitor information centres.
Talk to a local to get the most out of your stay in Murrindindi. Our friendly visitor information centre teams are only too willing to share their local knowledge with you.
Find out what events are happening. Learn about 'must-see' places. Decide on some accommodation and get an insider's knowledge about things to do in the region… just some of the many reasons you should drop into a local Visitor Information Centre.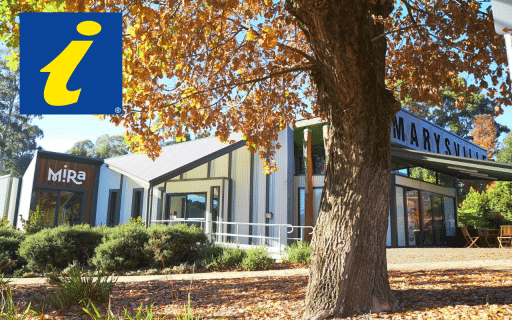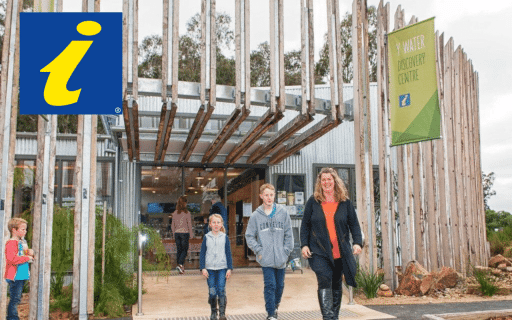 -- MiRa --

11 Murchison Street, Marysville
03 5963 4567
[email protected]
www.miramarysville.com.au
Open 10am - 4pm daily

(Closed Christmas Day)
MiRa (Marysville Information + Regional Artspace) offers friendly tourist information, an exciting gallery, the famous Phoenix Museum and locally made artisan wares and produce. You'll be welcomed by volunteers with local tourism knowledge. Enjoy inspiring exhibitions, performances and creative workshops, all surrounded by Marysville's stunning natural beauty. 'Mira' means 'look'; the perfect connection between Tourism and Arts.
-- Alexandra Visitor Information Centre --
36 Grant Street, Alexandra
P 03 5772 1100
E [email protected]
Open 10am – 4pm daily
(Closed Christmas Day & Good Friday)
-- Yea Wetlands Discovery Centre --
2 Hood Street, Yea
03 5797 2663
[email protected]
www.yeawetlands.com.au
Open 10am – 4pm daily

(Closed Christmas Day & Good Friday)
The Yea Wetlands Discovery Centre incorporates a fully accredited Visitor Information Centre and interactive environmental interpretive displays to inform visitors about the importance of water resources and wetland ecology. Our friendly Visitor Services Team provide information on a wide range of activities, accommodation, dining options and travel directions. The Centre's gift shop stocks a great selection of quality wares and local produce.