The Cathedral Range State Park is home to many tracks and trails that link up to create some of Victoria's best day and overnight hikes. The Cathedral Ranges southern circuit hike is one of them, and it's an absolute stunner.
But great experiences don't come easy. You'll have to work for it. Climbing steep rock walls, shuffling through caves & serious rock hopping are just a few of the challenges that you'll need to overcome. But is it worth it? Hell yeah!
There are 15 tracks within the Cathedral Range State Park, four of which make up the southern circuit. These tracks include; Messmate Track, Wells Cave Track, Razorback Track & Jawbone Creek Track.
If those names sound a little daunting, they should! This hike isn't for the faint-hearted. The Wells Cave Track and Razorback track are particularly challenging and will put even an experienced hiker through their paces. But they're all manageable, so get a crew together (with at least one experienced hiker) and get out there.
The circuit walk starts and finishes at Cooks Mill campground, a beautiful bush site tucked away next to Little River at the foot of the Cathedral Range. If you're keen to stay a night or two, note that advance booking is required and there's a (very reasonable) fee.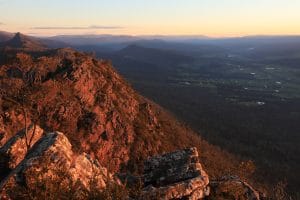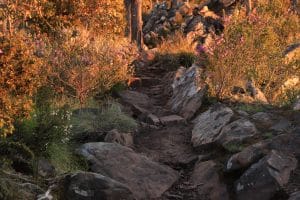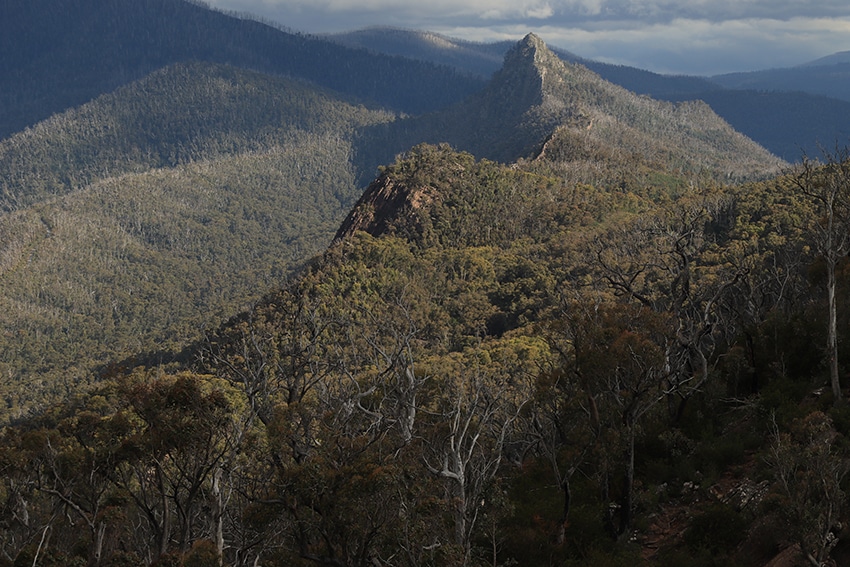 -- FAST FACTS --
Start/Finish: Cooks Mill Campground
Distance: 10 km circuit
Time: 4 hrs
Grade: Moderate/Difficult
Attire: Hiking shoes/boots preferable (runners will do the job). Dress for conditions.
Where: Cathedral Range State Park
Nearest Town: Taggerty (14km)
Provisions: Approx. 2 L of water per person. Lunch + snacks. A headlamp in case you get caught in the dark & a fully charged mobile phone in case of emergency.
Still keen? This is one of the best detailed blogs we've read. It gives you the low down on what to expect and route options: