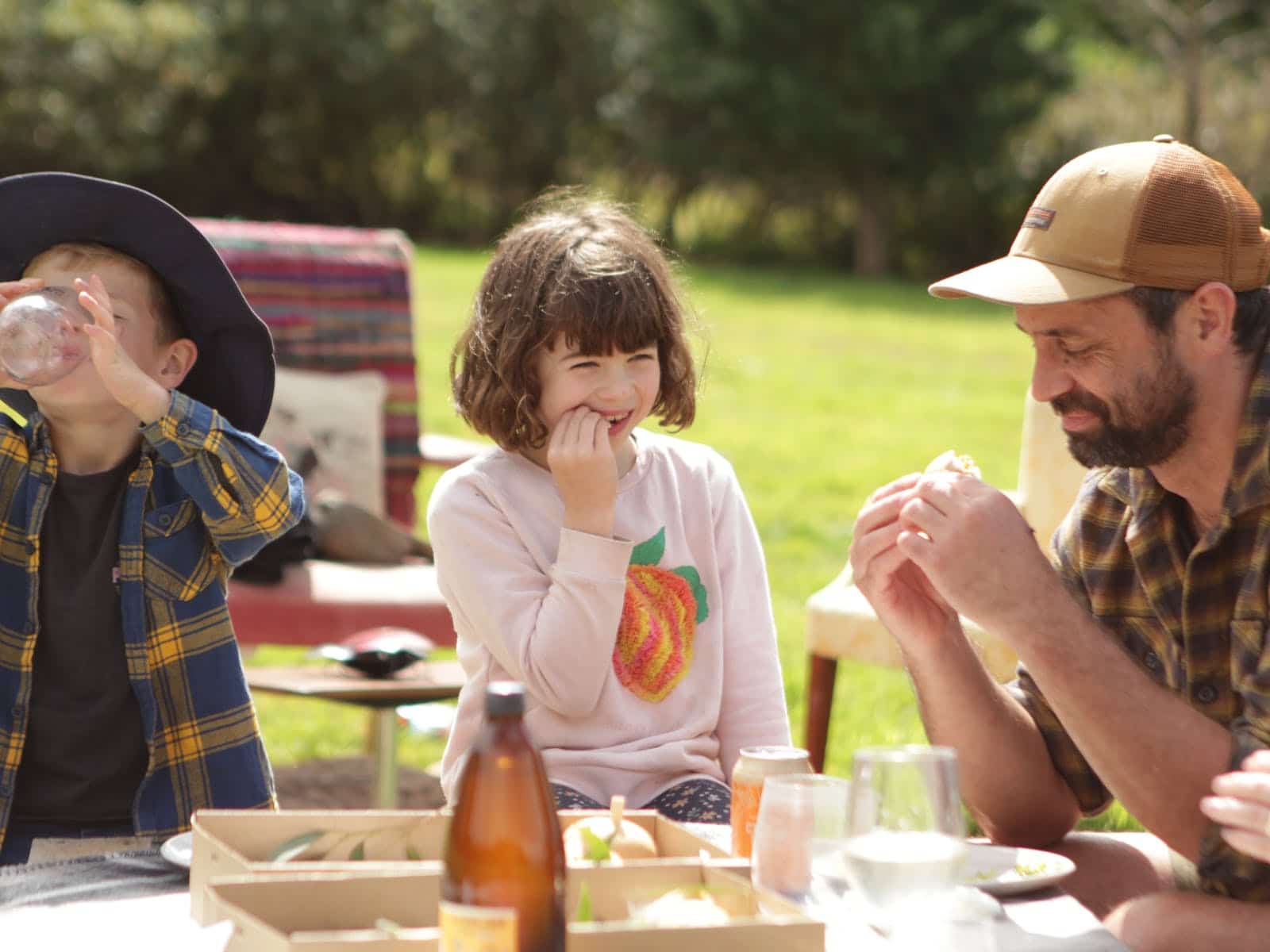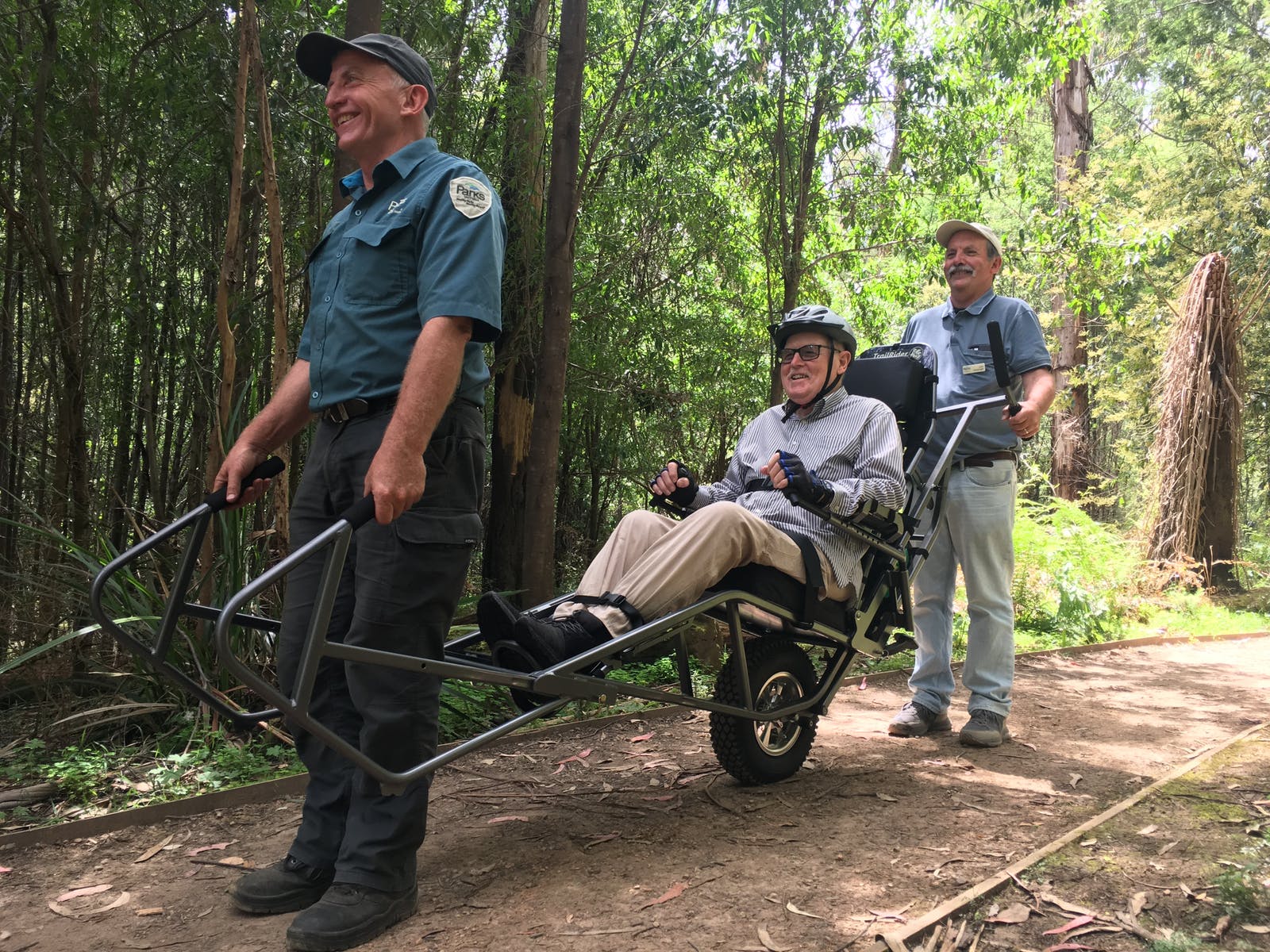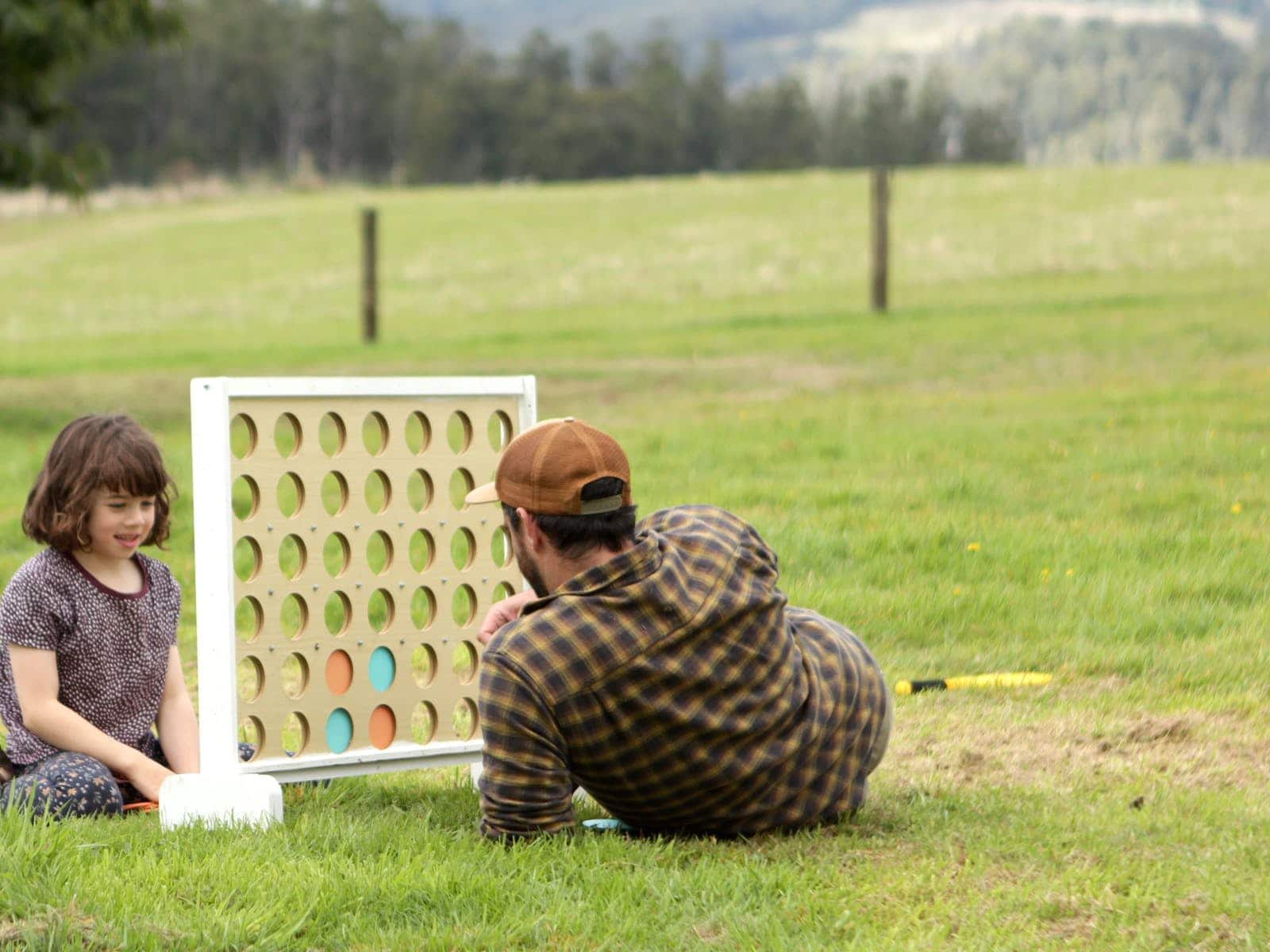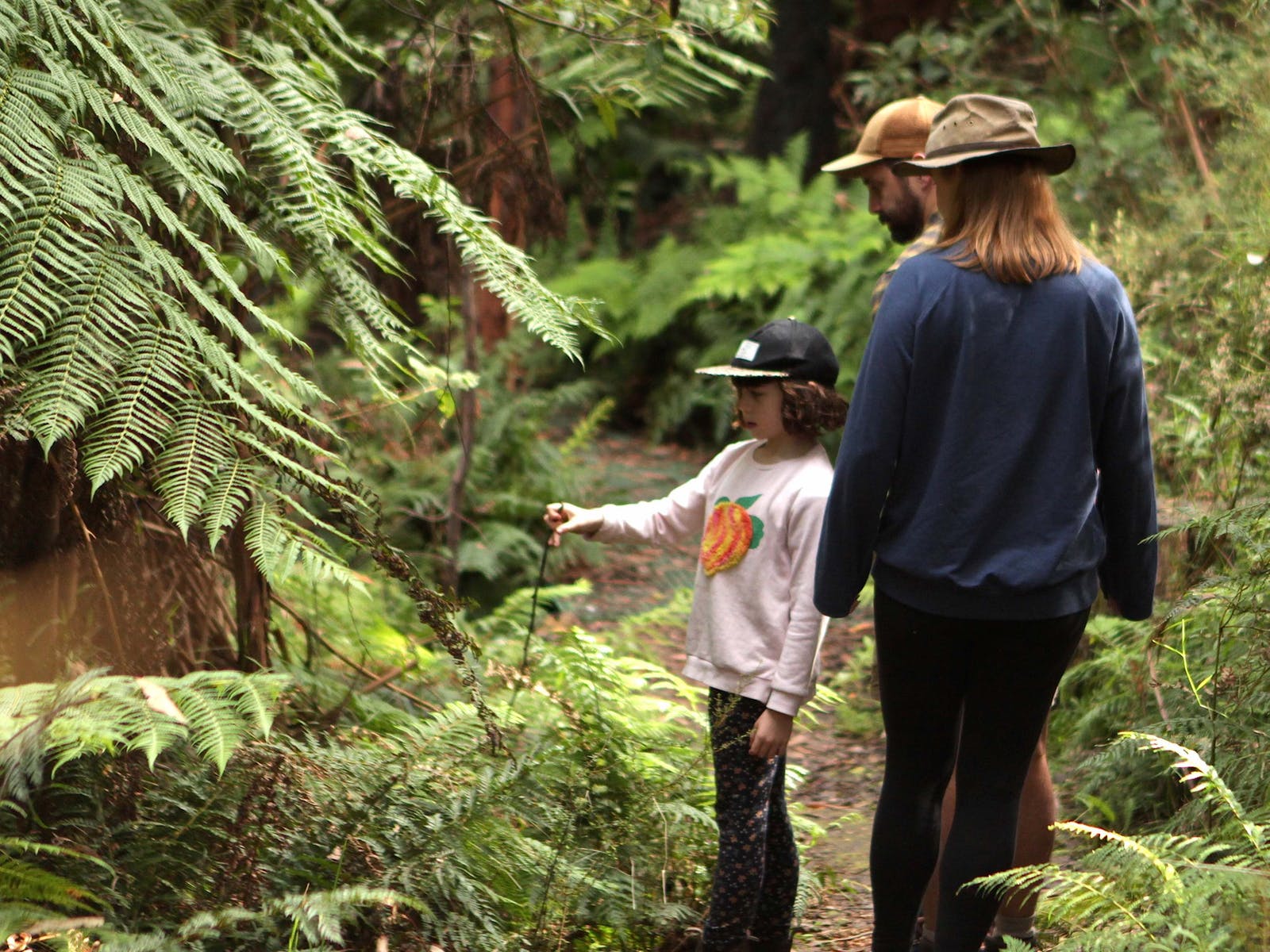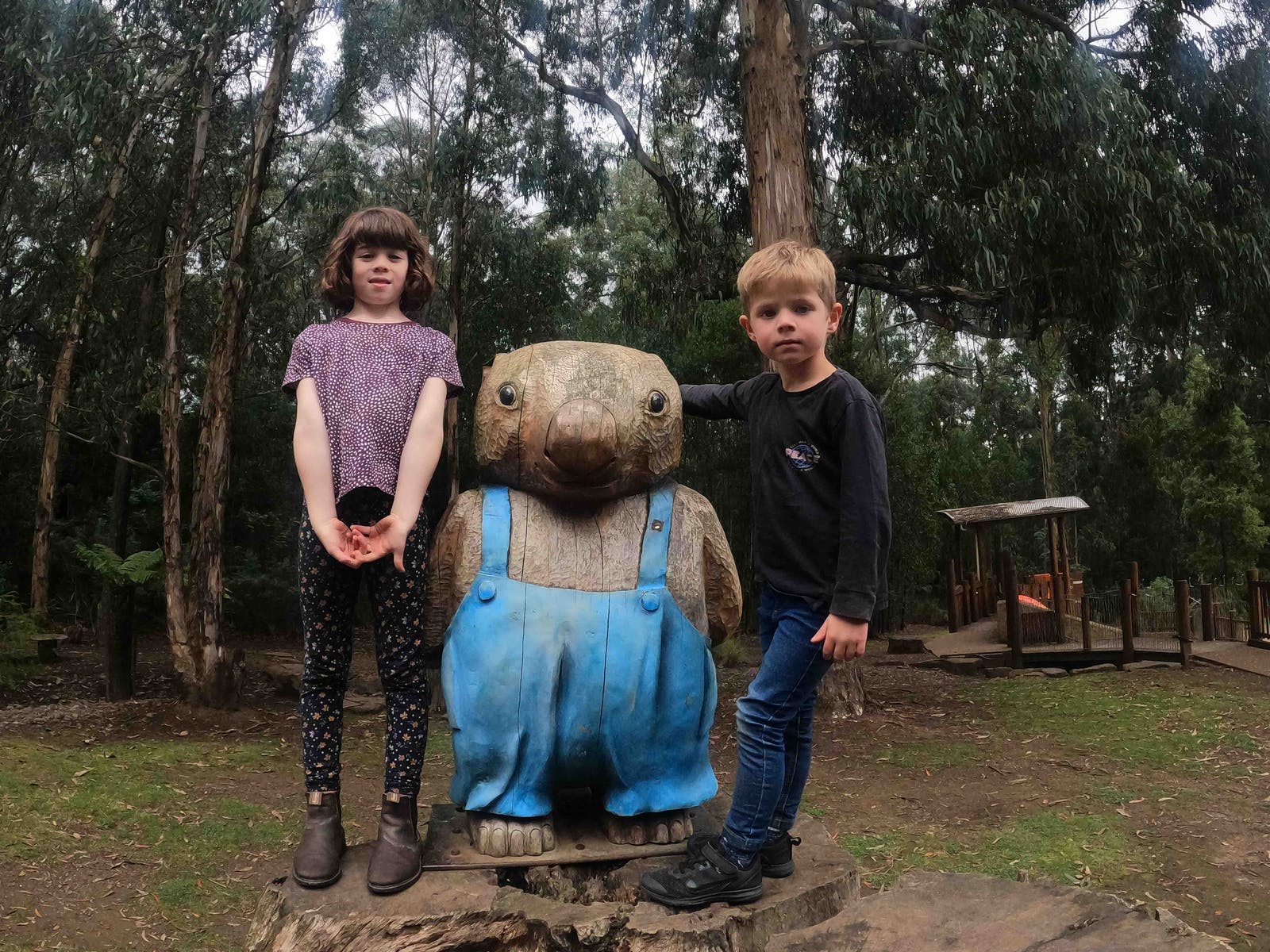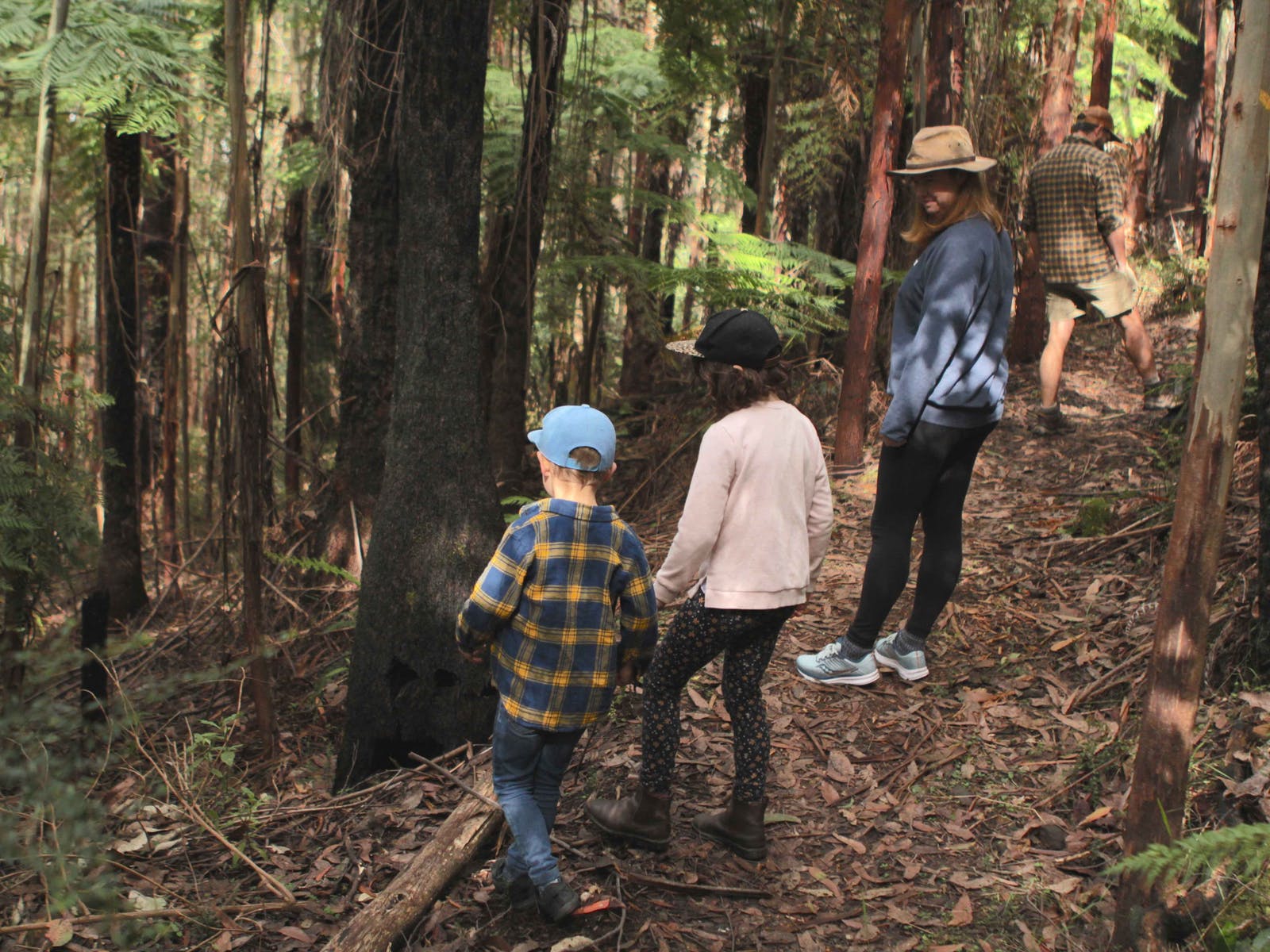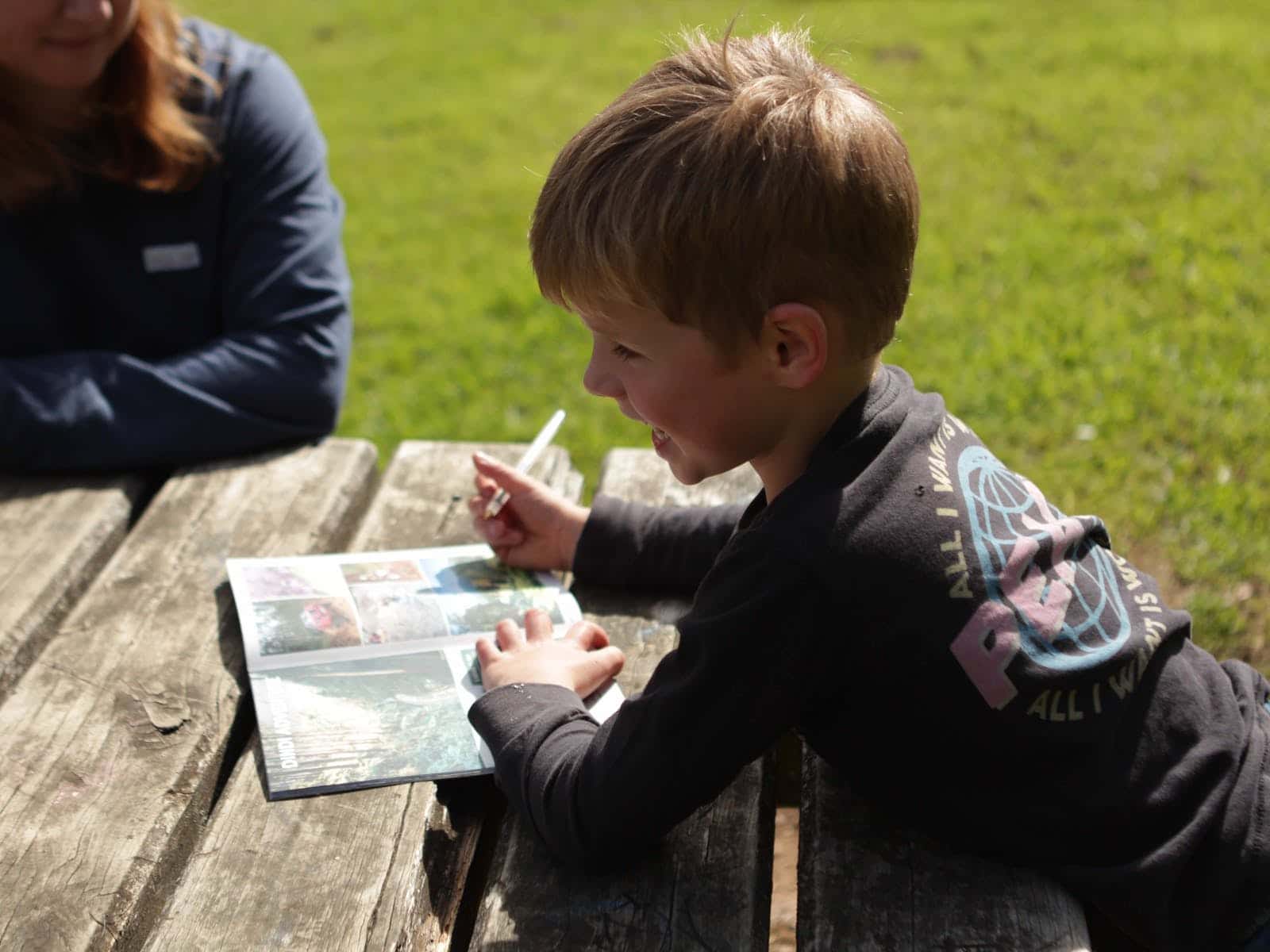 The Cheeky Fox Trail is a family walk and picnic experience in the Kinglake Ranges. It offers a full day out for the whole family, where you'll explore and learn about some of Kinglake's key attractions, followed by a hosted picnic in the paddock at Cheeky Fox Retreat, complete with food, drinks and games.
Cheeky Fox Retreat offers a relaxing getaway for large groups of up to 10 adults.  Situated on 50 private acres with spectacular mountain views, the property is perfect for a relaxing weekend away with family and friends.
The Retreat is a large six-bedroom home with three full bathrooms, a well-equipped kitchen and large open-plan living space, a formal dining room, library, private cinema and a solar-heated swimming pool. A sun-drenched veranda wraps around the entire house offering views of the ranges to the east and garden views to the west.  The house grounds are surrounded by paddocks with some 30 sheep, plus approx. 12 acres of bush on the property, with over 2 kilometres of tracks to explore.
Trail days are held once a month on set dates between November and April.